Hi all !
just some pictures to show my last project with the PI : I integrated the PI inside a 20 inch LCD monitor.
1st step :
I located the different signals on the PI hdmi connector, on the monitor DVI connector, and on a spare HDMI cable. Then I soldered the wires of the hdmi cable on the screen DVI connector :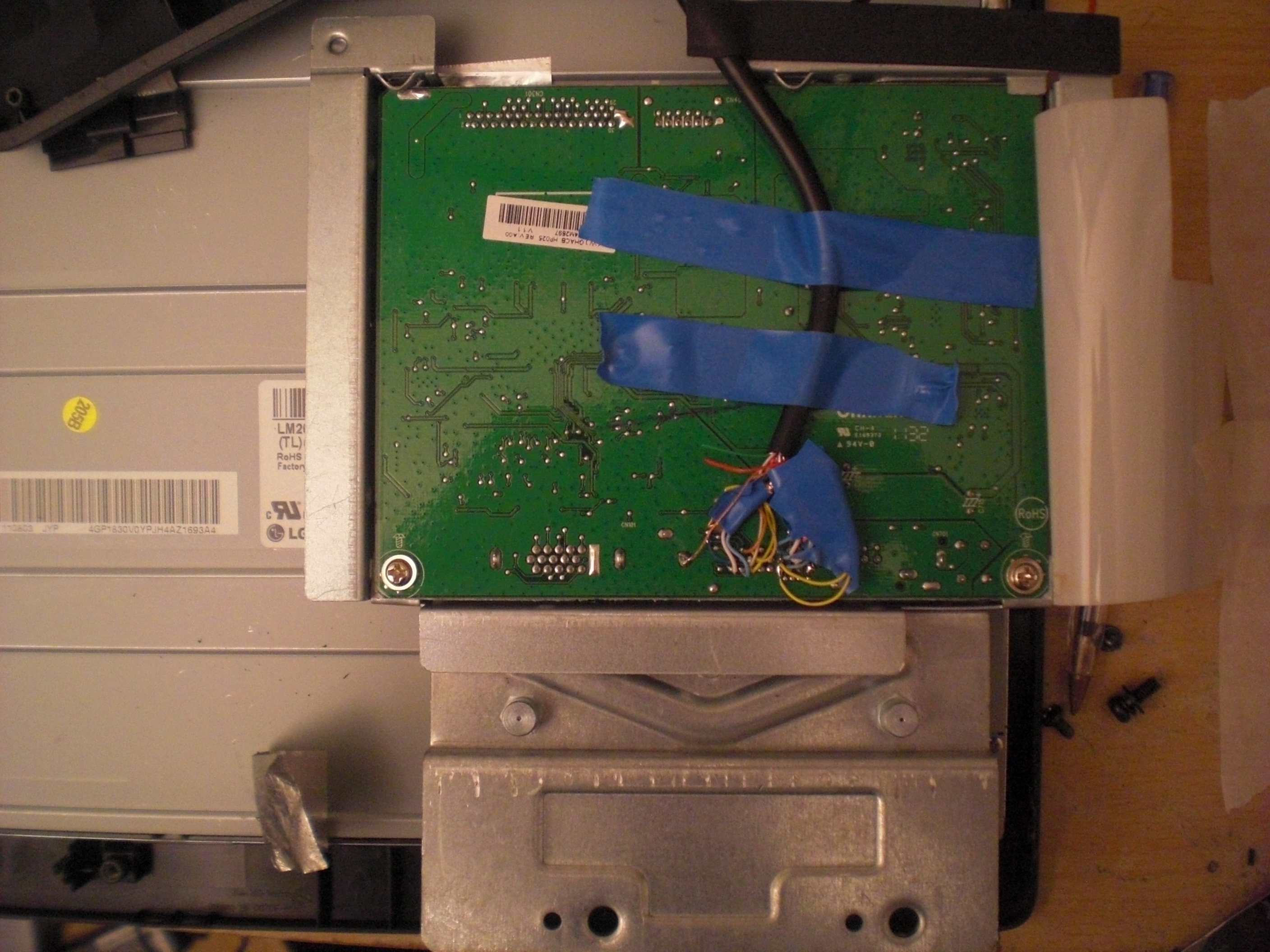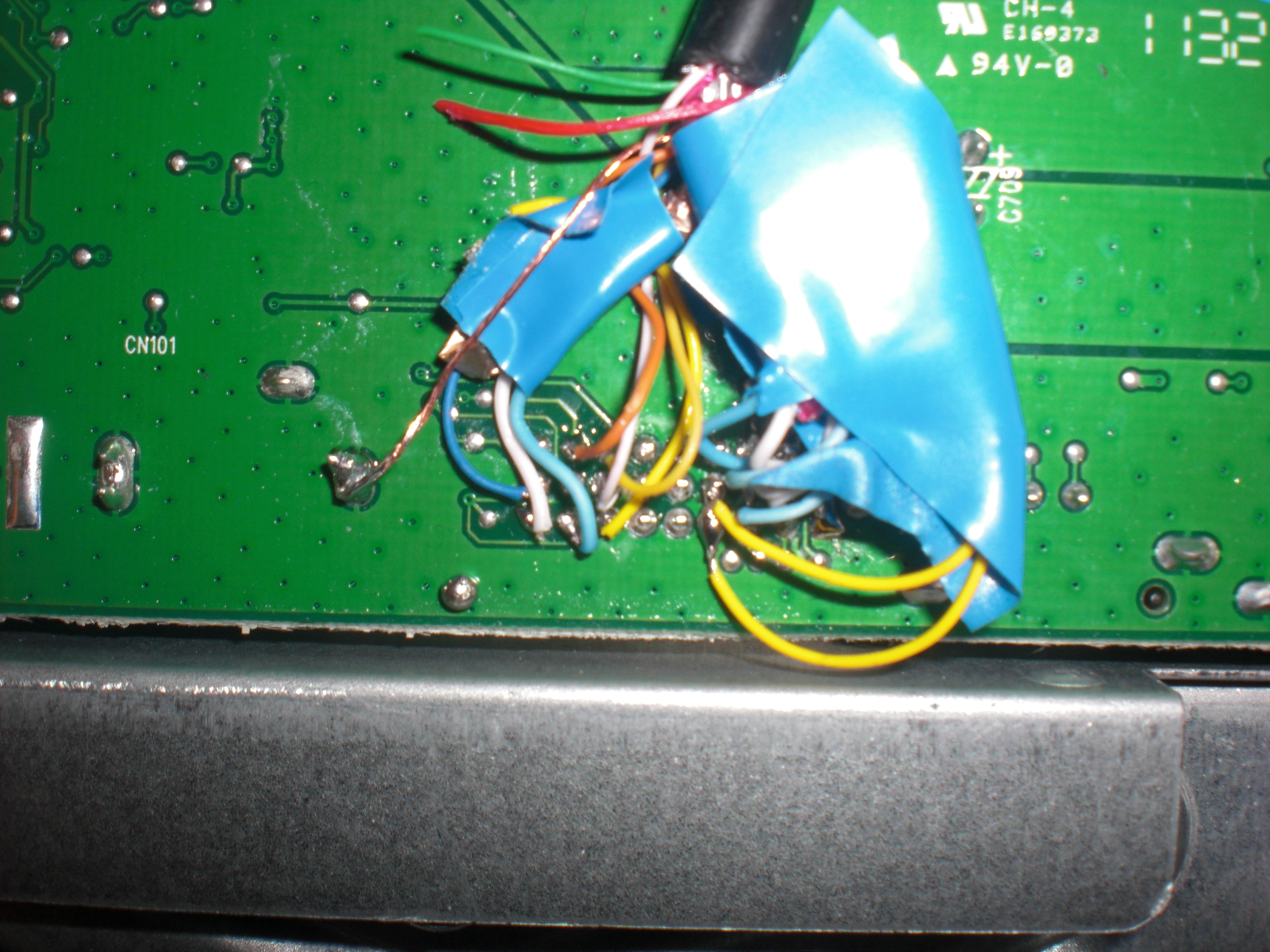 2nd step :
A basic reverse engineering of the screen motherboard helps me to find a +5V power supply :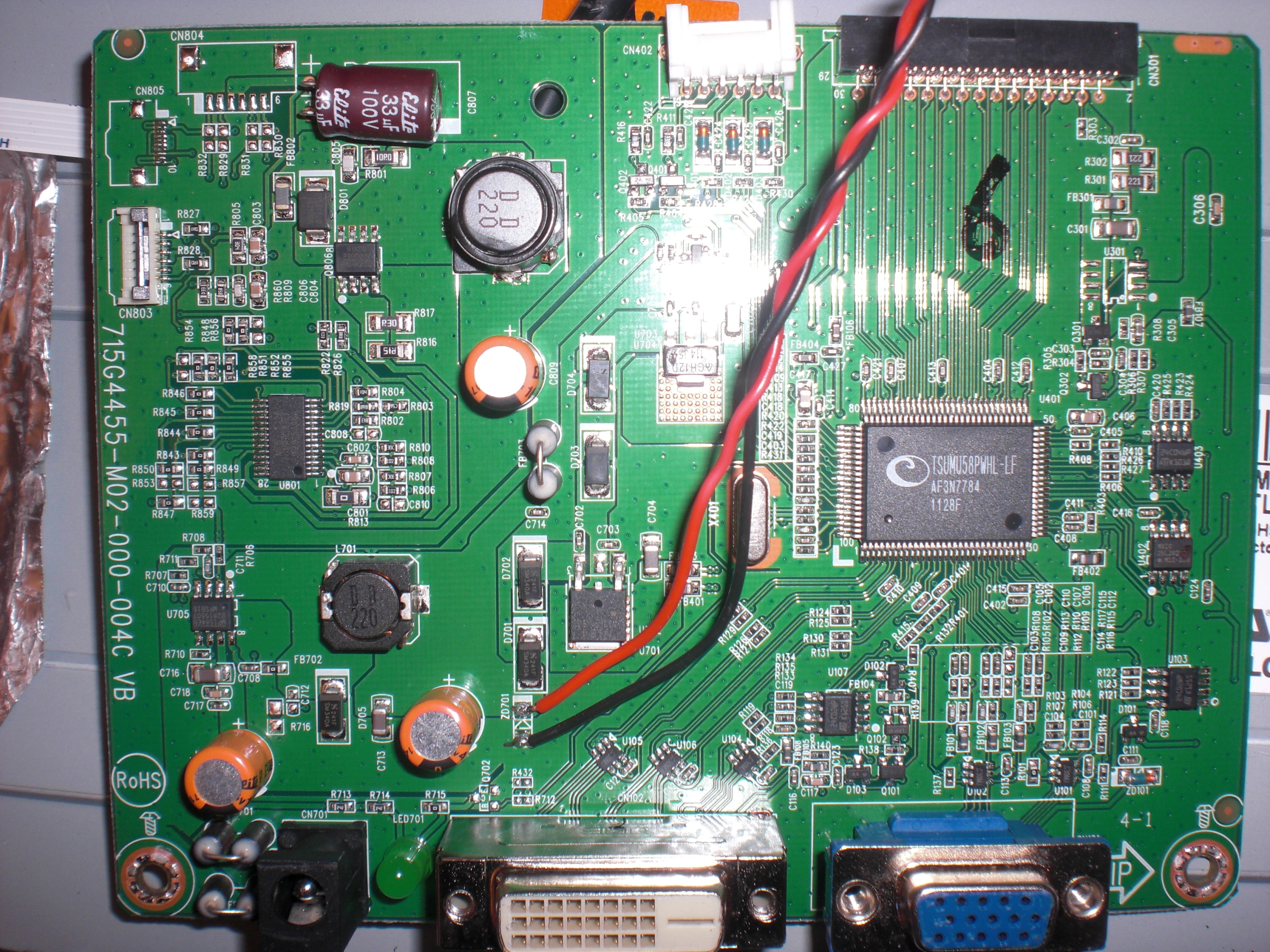 3rd step :
I assembled the screen back and fasten the PI to the screen back cover :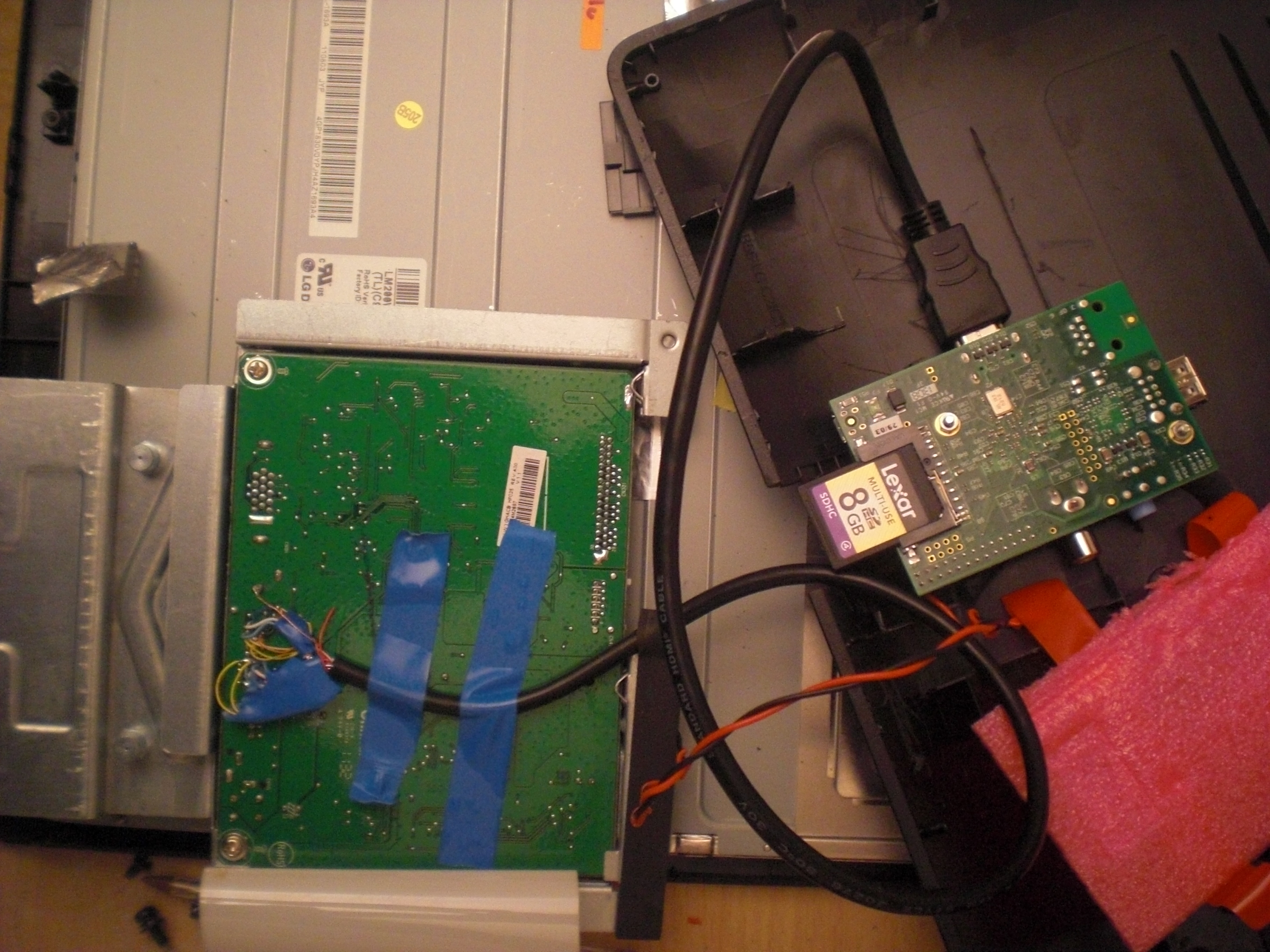 An opening has been made on the back cover to have an access to the PI sdcard.
final assembly :
The only hints of the alteration are two small screws and the opening for the sdcard :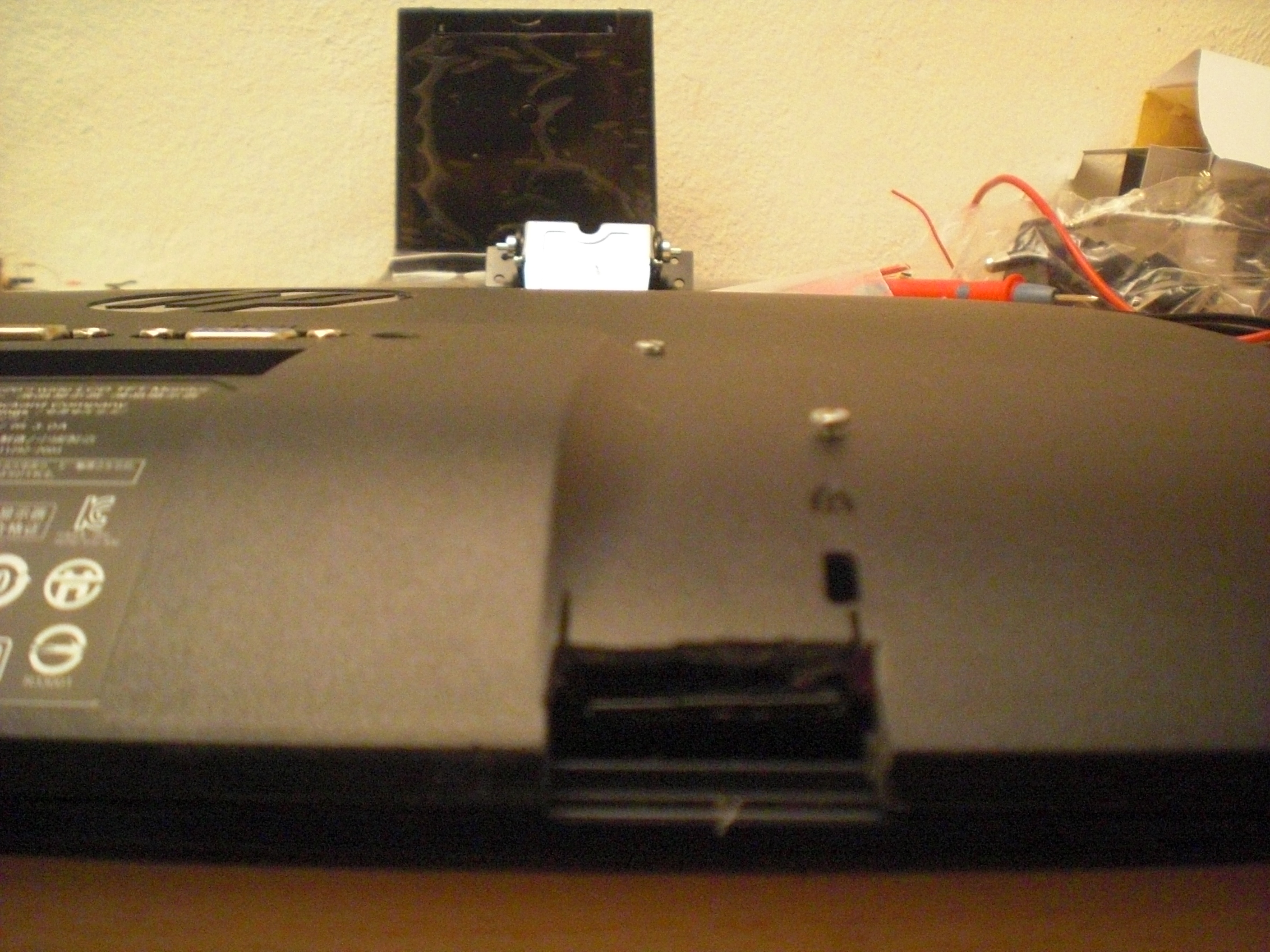 And of course, screen behaviour when powered up :