Hi,
I have for sale a shield board based on a HY28A-LCDB, SPI driven with Touch Panel. This is the (now) third version of this popular add-on board.
This version is now supplied with a 26-way connector, so you don't need to solder directing onto the PCB for for additional hardware.
You also now have the option to connect it to the Pi via a ribbon cable. Here it is connected to my Rev1 Model B Pi :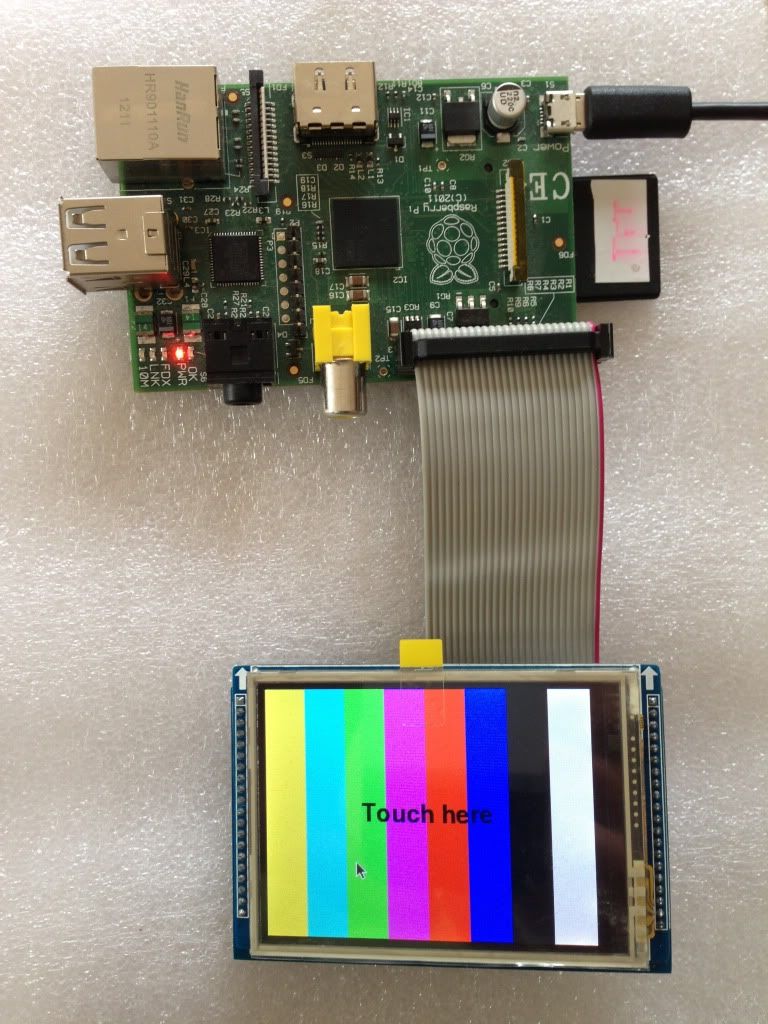 Custom case is also available (only compatible with Revision 2 Pi's) :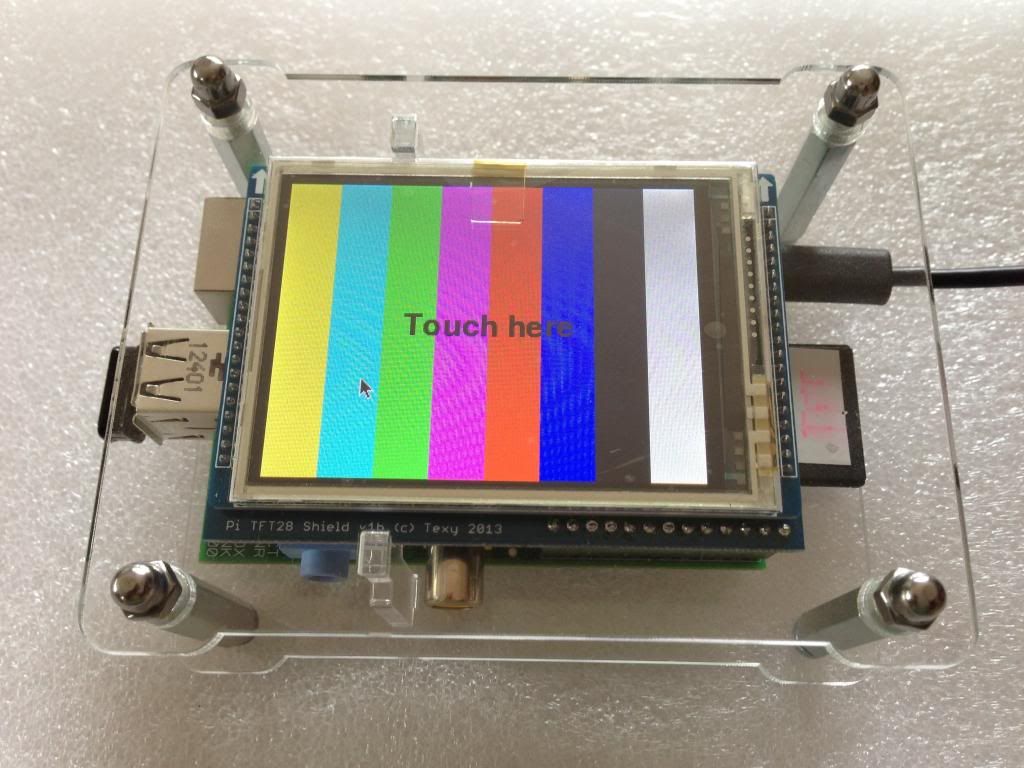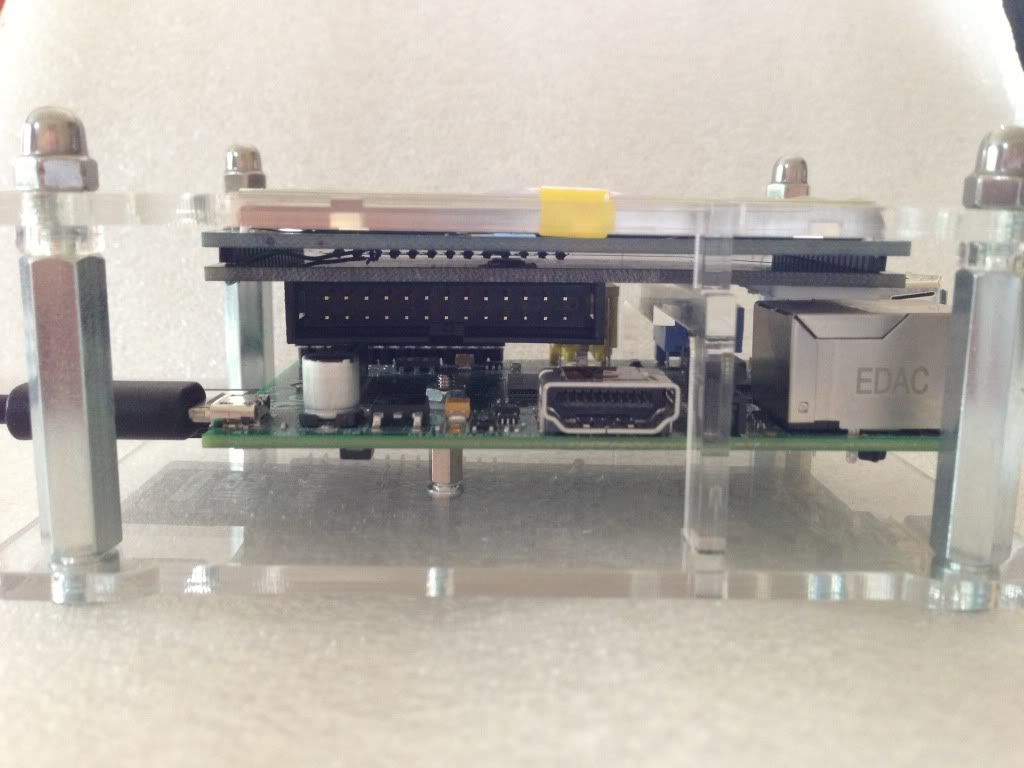 Features include
320 x 240 resolution @ 20fps, 65536 colours.
The board draws approximately 64mA from the 3v3 line, supplied by the Pi.
Screen and TP use hardware SPI ( SLCK, MOSI, MISO, CE0 & CE1 ) plus 3 additional GPIO lines ( GPIO17, GPIO18 & GPIO25 ), keeping the other GPIO lines free for other uses via the 26-way _GPIO connector.
Setup and configuration details :
http://www.raspberrypi.org/phpBB3/viewt ... 64&t=48967
Ready assembled and tested unit will cost £25 plus postage.
The case is available for £12
10cm ribbon cable is available for £3
Postage costs for single items are :
UK - £4
Europe - £5
Rest of the World - £5
but note that multiple items may cost more to post.
Purchases can be made via eBay :
Display Board Assembled :
http://cgi.ebay.co.uk/ws/eBayISAPI.dll? ... 1322717936
Display Board with clear case :
http://cgi.ebay.co.uk/ws/eBayISAPI.dll? ... 1331360442
Texy