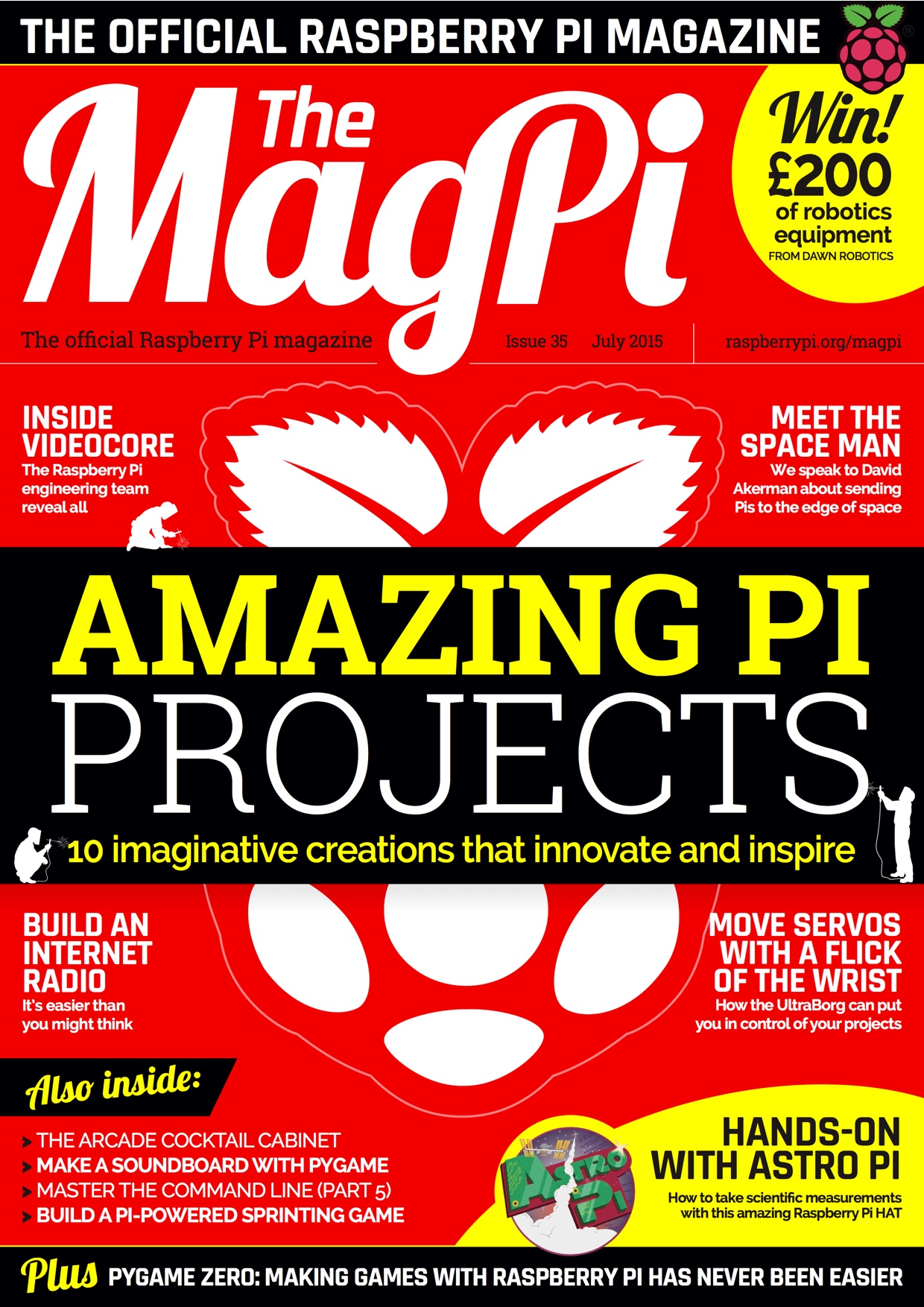 In The MagPi #35:
Amazing Raspberry Pi projects
Making games on Pi (the easy way)
The making of VideoCore
22 pages of essential guides
£200/$300+ of Dawn Robotics goodies must be won
and much, much more!
Download the latest issue [12.5MB]
Feel free to leave some feedback on the latest issue below and don't forget:
The Official Raspberry Pi magazine is freely licensed under Creative Commons (BY-SA-NC 3.0). You can download this and every issue we make free now and forever!