I want to control lights from rpi or arduino and the same time i want to have local control of the light through a physical wall switch.
Below is a double switching circuit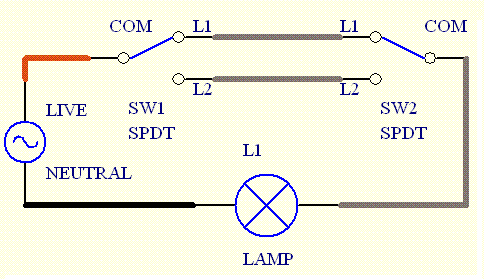 so how do i replace one of the switches with the outputs of a relay no nc and com.
The relay switching will be controlled by the Arduino or raspberry pi.