Today I bought a 1€(1.23$) lighter and extracted its piezo spark igniter. After some preparation I took a 5s 90fps 640x480 raspivid video of the sparks. I used the technique from this posting:
viewtopic.php?f=43&t=45887&p=1280449#p1280449
In that posting I put the 60° f6.0mm lense as far out of the M12 mount as possible and achieved 1.7μm/pixel resolution, with a 5MP v1 camera frame.
Today I did move lense out only near to the maximum, and frames were taken with 0.3MP resolution only. But the images still have 7.1μm/pixel resolution.
During the 5s video I triggered 5 sparks, which will be shown further below. First, this is the recording setup (lens only few millimeters above scene):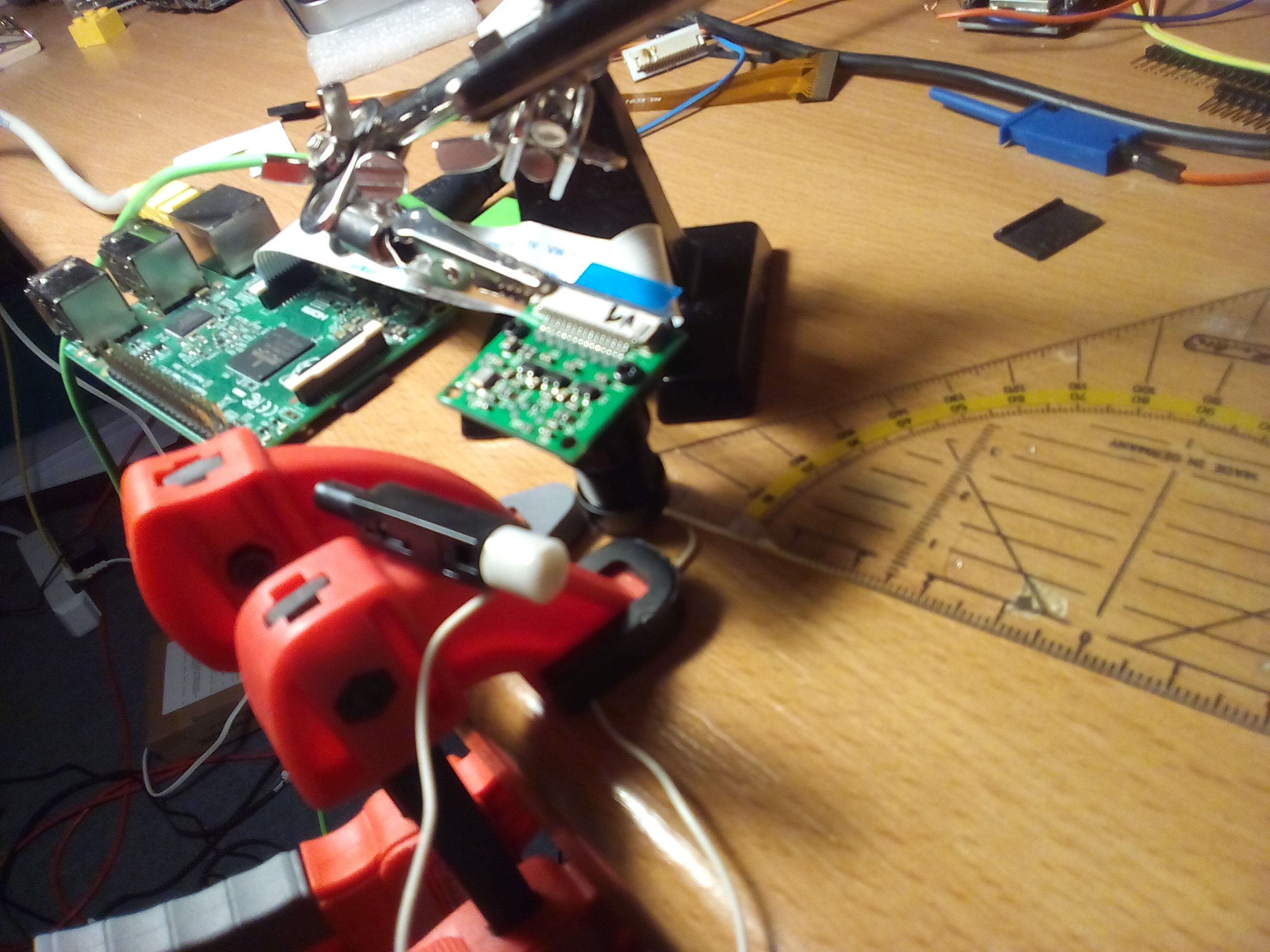 I took a 2nd video with this setup, but this spark shows that the set square did pull the 2.5mm spark!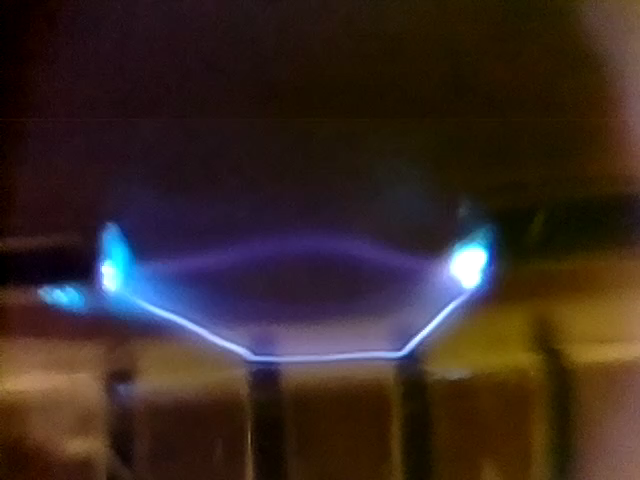 So now the 5 sparks from first video, without set square, here the first: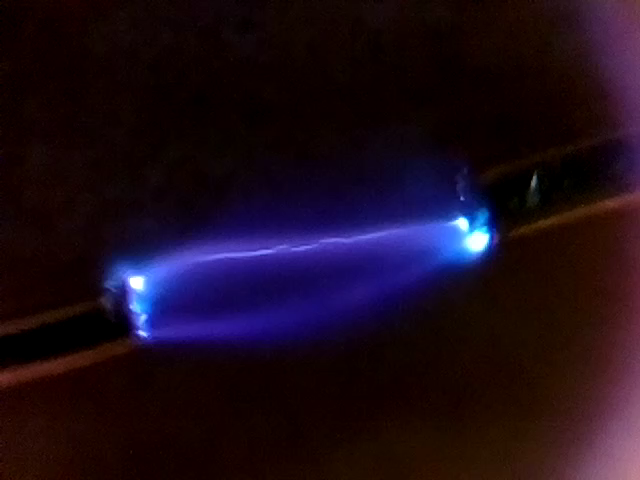 2nd spark: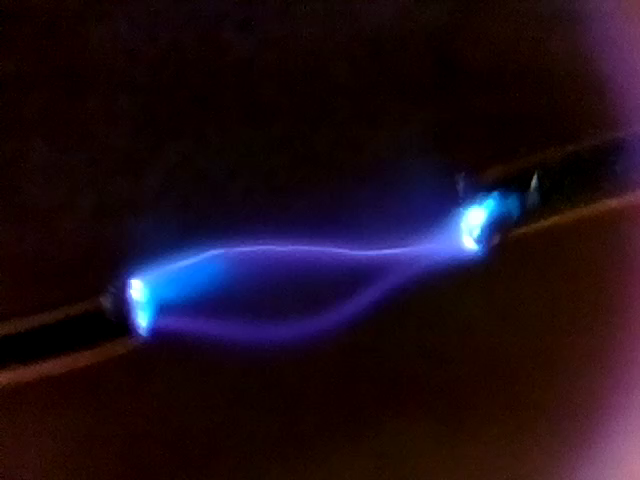 3rd spark was hit by rolling shutter effect in line 317, this is its 1st frame: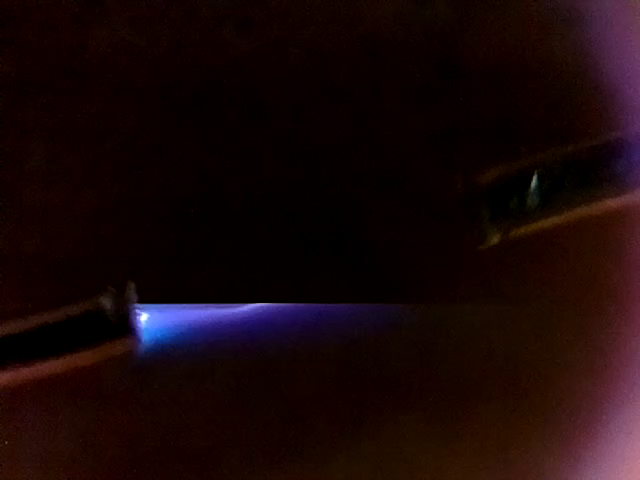 This is 2nd frame of 3rd spark: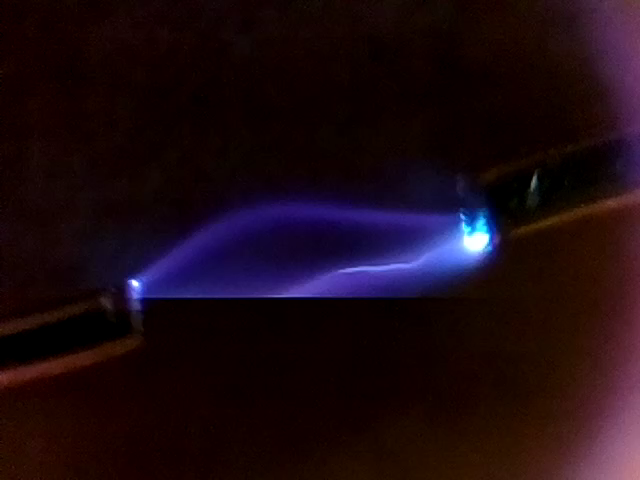 4th spark: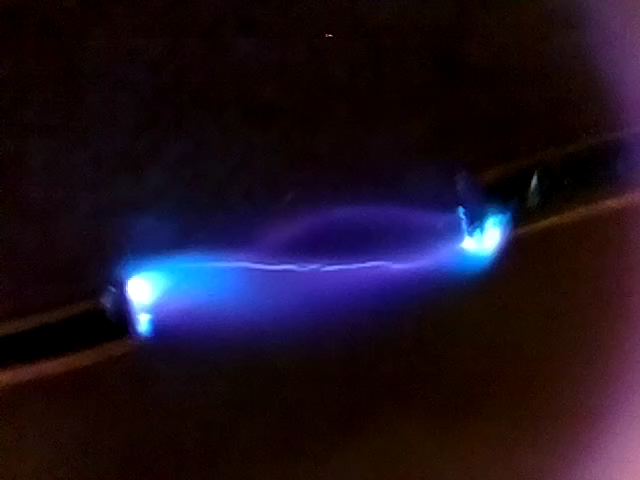 5th spark was hit by rolling shutter effect in line 298, this is its 1st frame: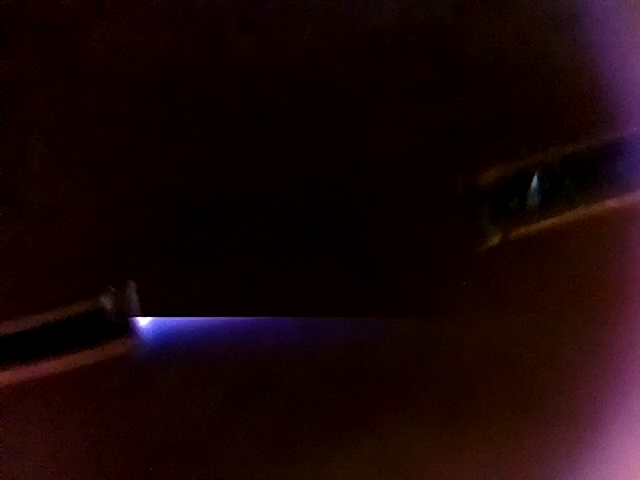 This is 2nd frame of 5th spark: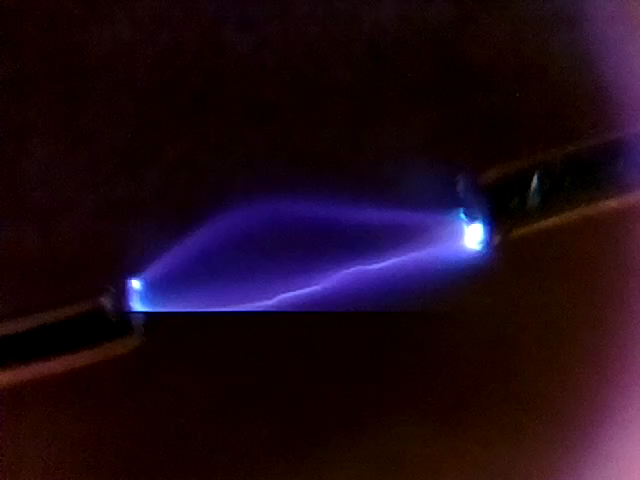 Next step: take 640x128_s 665fps raspivid video of sparks