For very high framerate video recording (up to 1007fps with Raspberry v2 camera) bright (1000lm) light is not sufficient (due to 1ms time for complete frame limiting shutter time). I used 5000lm light and that was fine.
Recently I connected all three 5000lm LEDs to 50W power for one, was a bit brighter than just one, but not much. Two days ago I found and ordered a very cheap 100W power supply similar to the 50W one I already have (
for <8$ inclusive shipping
).
Looking into 5000lm by accident (even if only partially like in this photo) is really bad. Will be worse for 10000lm or 15000lm.
viewtopic.php?f=43&t=214816&p=1322397&s ... e#p1322287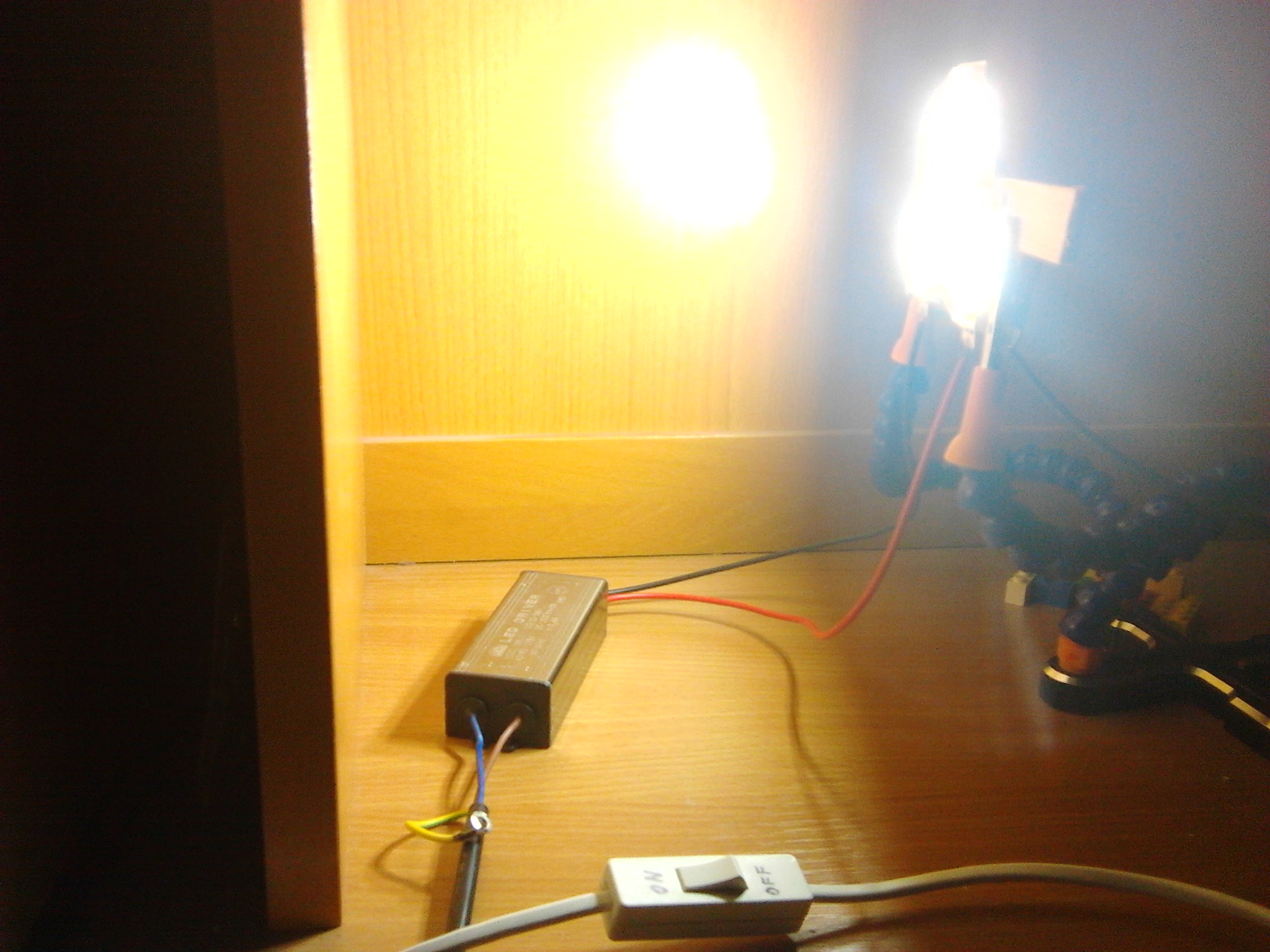 Today I looked for
welding
safety glassed in building market and bought 2
welding
helmet
relacement glasses for less than 5$ in total.
I had no idea on the safety norms and looked it up afterwards:
European Standards relating to safety eyewear

EN169, 170,171 & 172

These deal with the shade and filtering characteristics of the eye protection.

...

and the high intensity light produced during

Welding

processes.

...

1.2 to 16 =

Welding

Filters for spectacles & goggles to EN169. Please note that shades greater

than 7 require a face shield
Interesting, for shade 9 and 10 I have, a face shield is required, but I assume that is meant for arc
welding
.
I did a test taking 8MP image with raspistill, v2 camera sensor 20cm away from safety glasses (with M12 mounted lens).
There was not much difference for human eye between the two photos for me, so I did gimp histogram analysis showing that shade9 photo is brighter than shade10. Will take shade 10 safety glass from now on when looking into 5000lm (or 10000/15000lm) light. In both images you can see (thanks to safety glass) the 50×100lm LEDs making 5000lm in total:
Shade 10: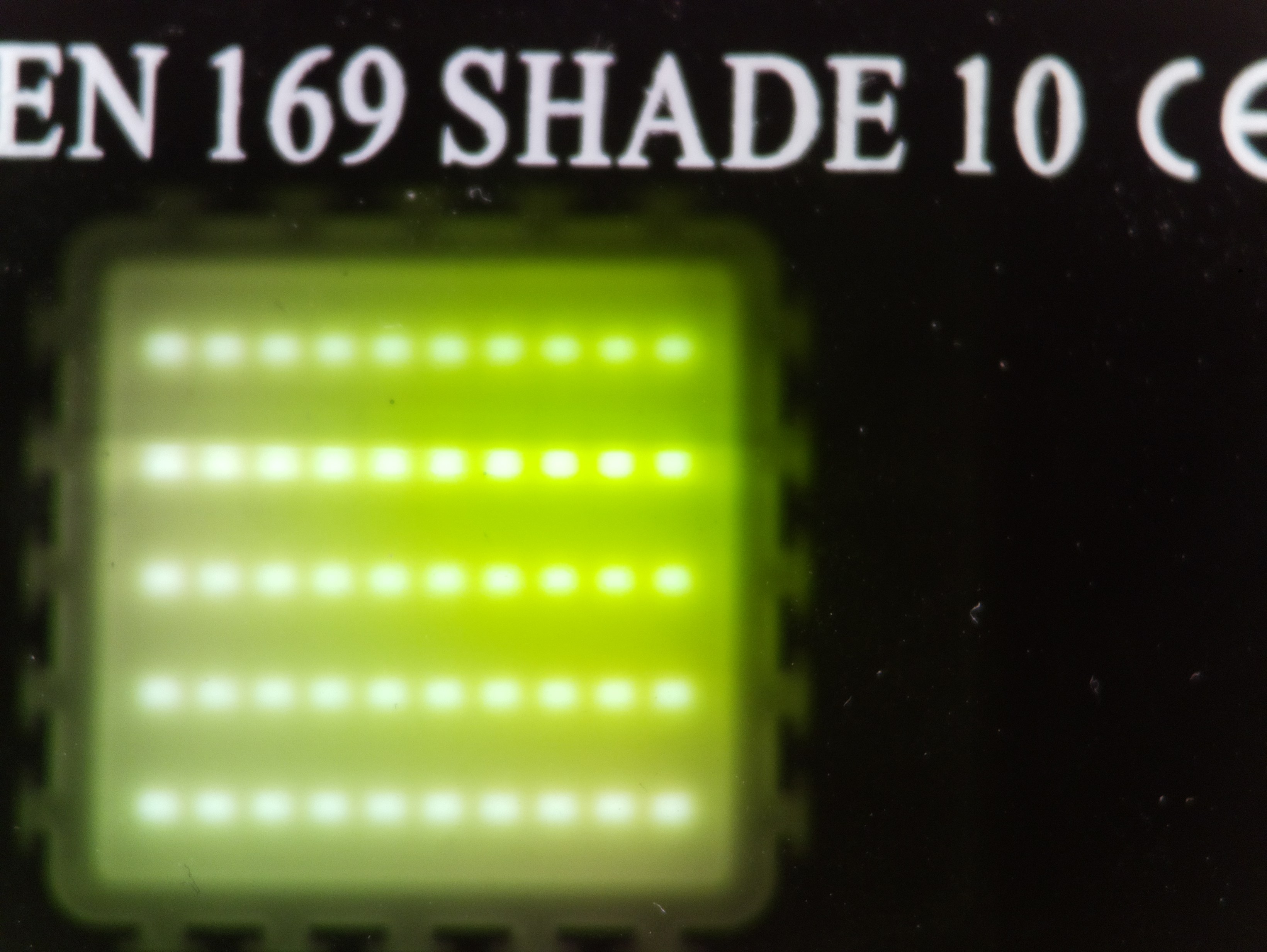 Shade 9:
P.S:
Using replacement glass diagonally covers my eyes, looking into 5000lm led as here is no problem, even for longer time: