Hello,
I have been building an IR reader to read the SML IR pulses of my electric-meter "ehm".
I have soldered the transistors and resistors as depicted on this image: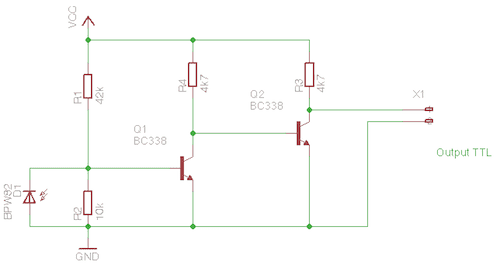 With the Arduino I am able to read the data by using one of the digital pins with the software-serial lib.
With the RPi I do not get any signal, when trying to read the data from RX Pin.
I am using 5V as VCC.
Could this be due to the fact that the RPi uses 3.3V on the GPIO Pins and the arduino 5V? I have tried to let the arduino output some "hello word" via serial and read it on the RPi's RX pin without any problem....
Any hint is highly welcome.
Thanks