Hi,
I have for sale a shield board based on a HY28A-LCDB, SPI driven with Touch Panel.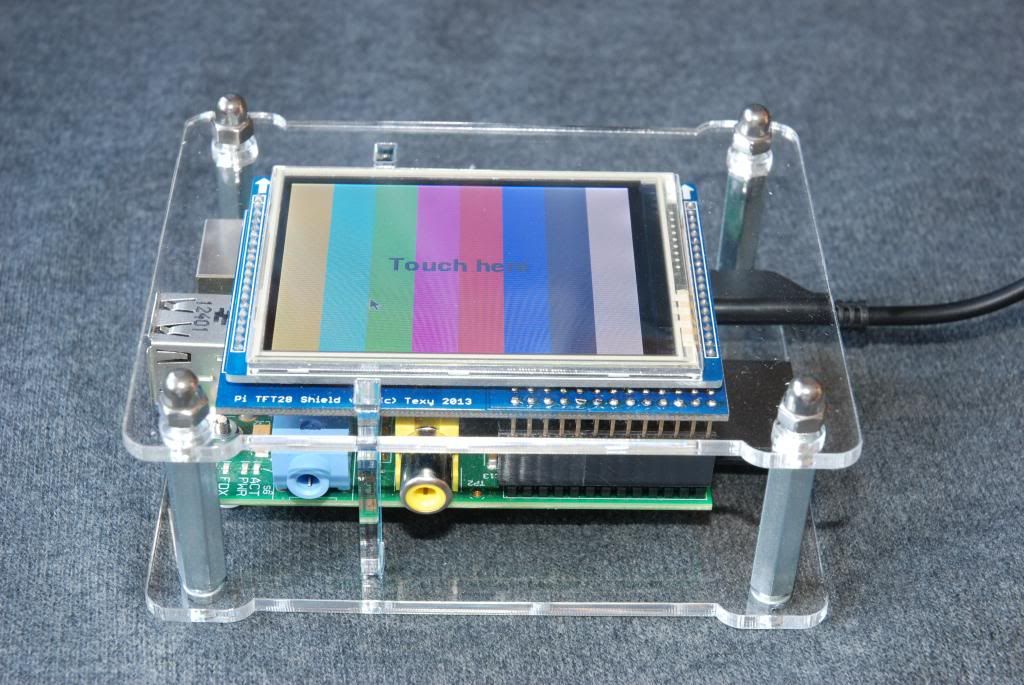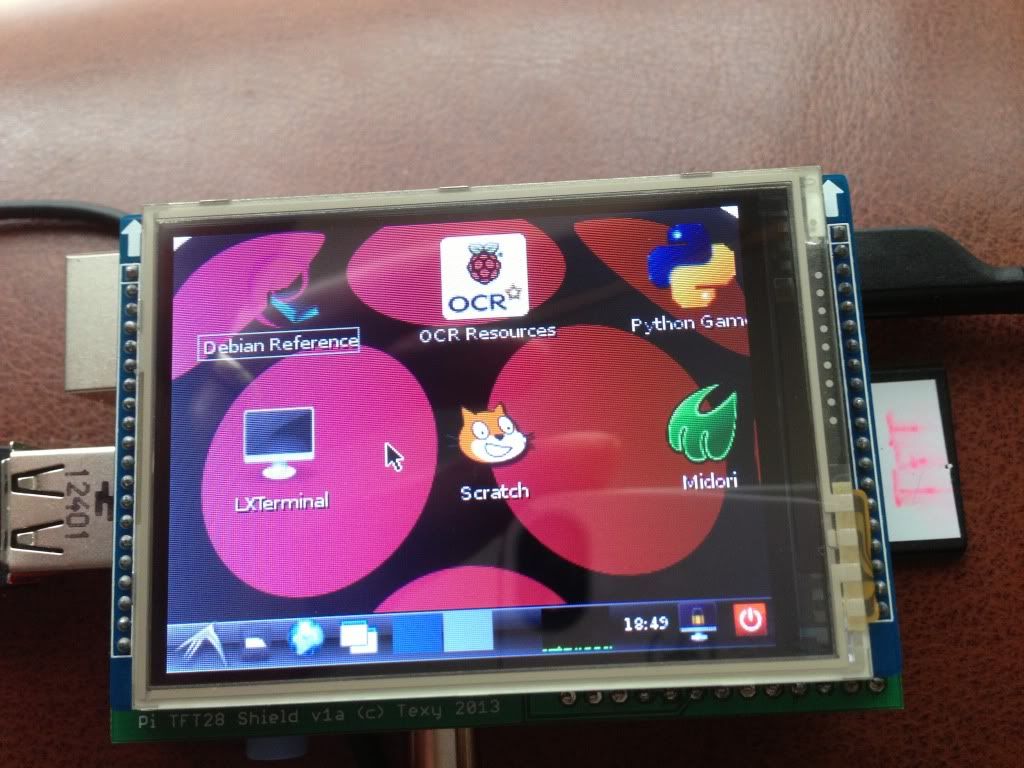 Features include
320 x 240 resolution @ 20fps, 65536 colours.
IMPORTANT - notro has discovered that the code reporting the fps is inaccurate and may be reporting fps twice the actual fps
The board draws approximately 64mA from the 3v3 line, supplied by the Pi.
Screen and TP use hardware SPI ( SLCK, MOSI, MISO, CE0 & CE1 ) plus 3 additional GPIO lines ( GPIO0, GPIO1 & GPIO6 ), keeping the other GPIO lines free for other uses - the pcb has a 'breakout' GPIO port to wire too.
The case is available for £12
Setup and configuration details :
http://www.raspberrypi.org/phpBB3/viewt ... 64&t=48967
I will be supplying this in kit form for £20 plus postage :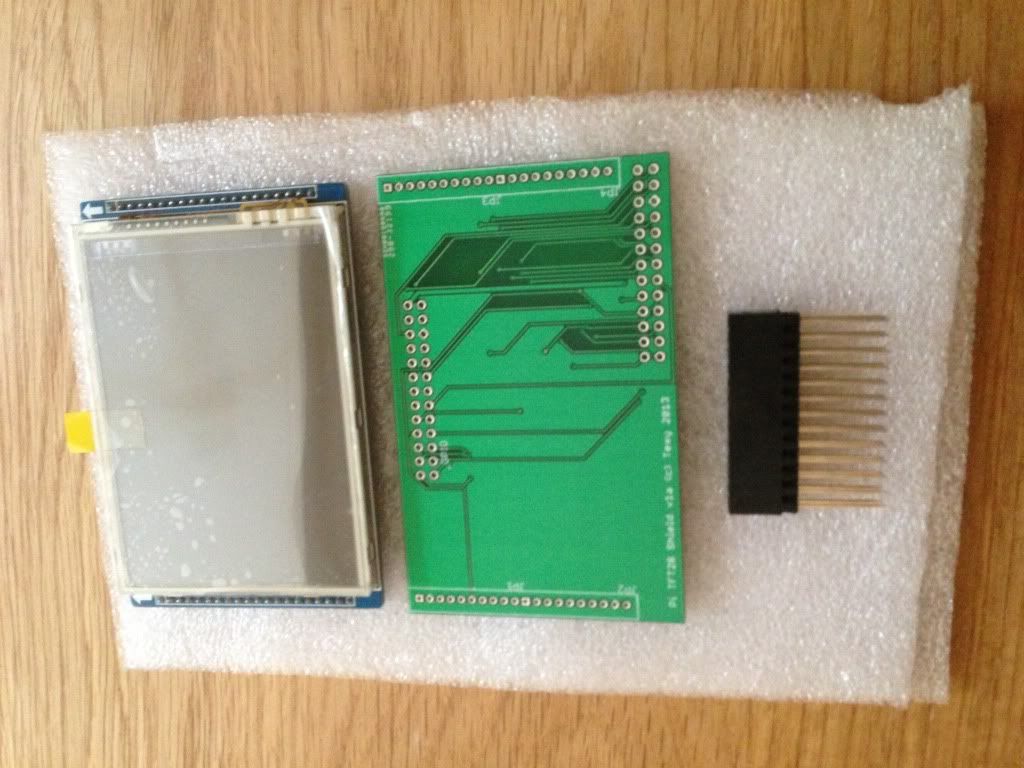 Assembly instructions will be provided.
Alternatively a ready assembled and tested unit will cost £22 plus postage.
Cost your own display and only want the pcb? No problem - pcb cost is £6 plus postage. Contact me for more details.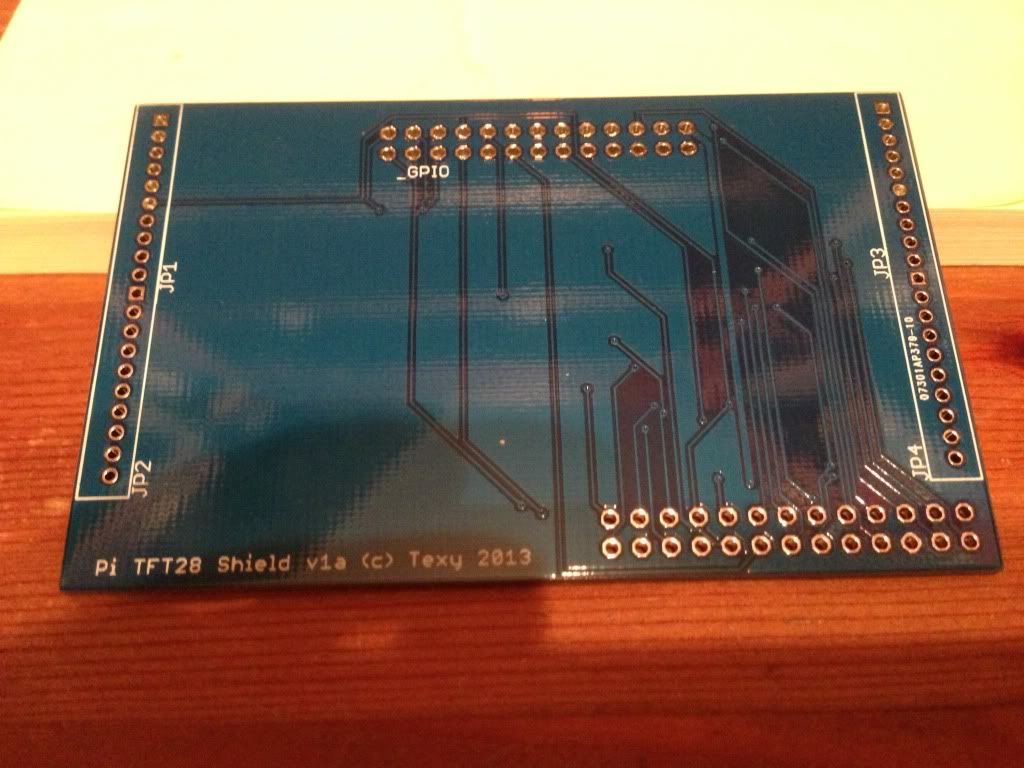 Postage costs for single items are :
UK - £4
Europe - £4.25
Rest of the World - £4.50
but note that multiple items may cost more to post.
Payment can be made via bank transfer or paypal - let me know via pm your requirements including either kit or assembled and the country destination to calculate postage.
Texy