This project took quite some time, but finally I succeeded.
My target was to use Pi Zero to stream USB webcam to 320x240 TFT LCD with gstreamer.
Why gstreamer? Because it has tons of plugins and I did not want to reinvent the wheel.
I will split this thread into several postings. In the last posting you will see that the whole streaming is done by a single gstreamer command! It took just some time to find out all the details.
So this is photo of working solution as headsup before I present the details, right click to see more details: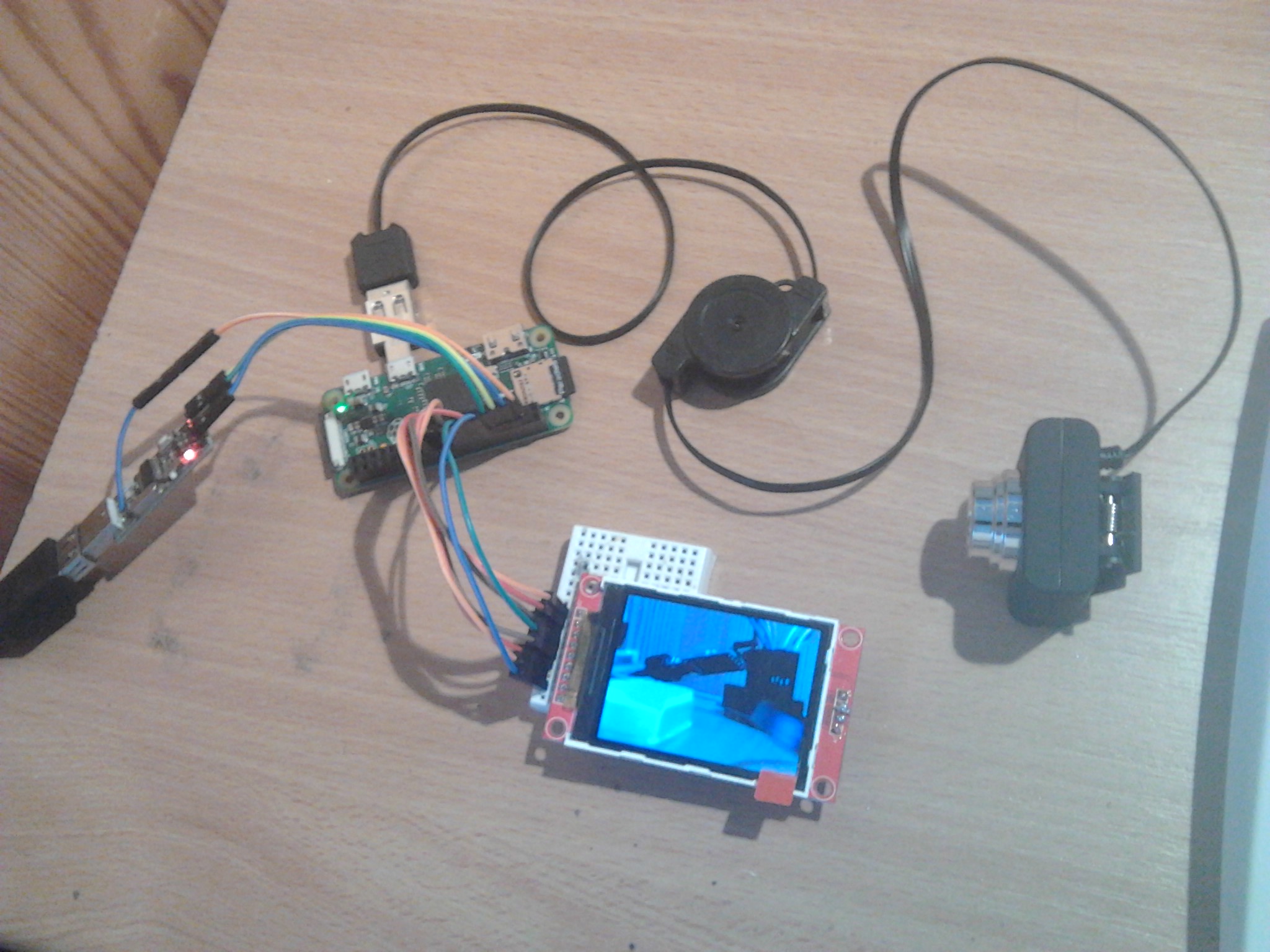 Hermann.