I've been working on making a Pi pie chart and came up with this: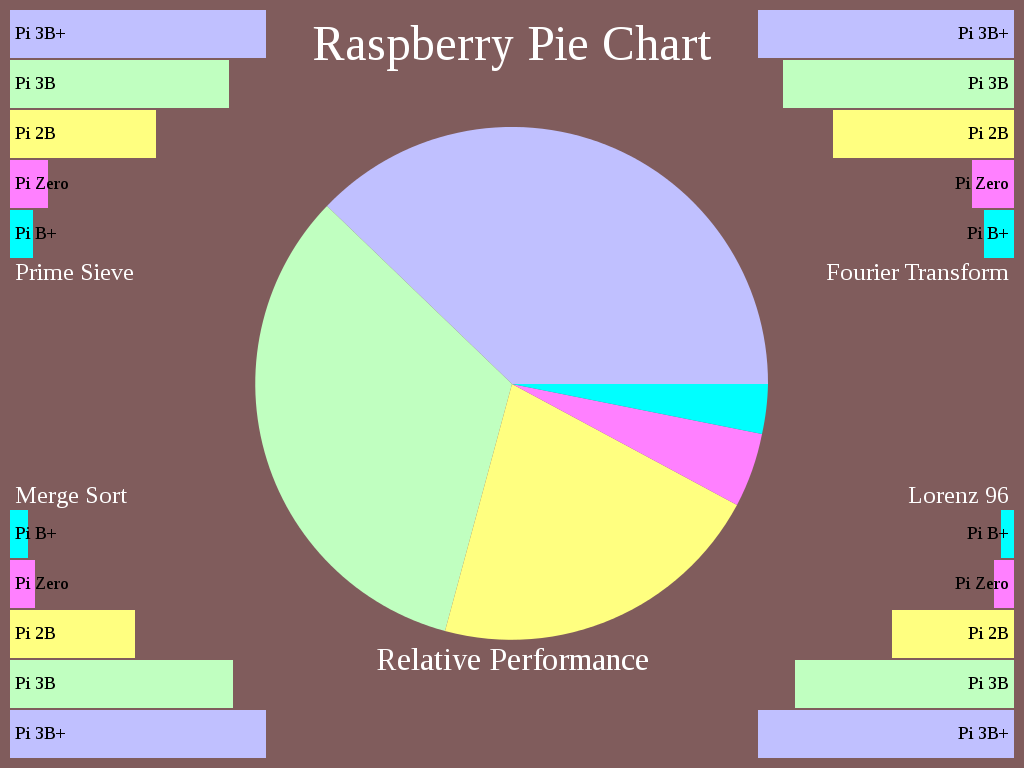 The chart is generated by a self-contained C program--based on the algorithms in
this
thread--that can be run on almost any system for further comparisons. No throttling was observed during any of the runs. After I'm done polishing the code I'll post that as well. I had expected a greater performance difference between the 2B (which is the original model) and the 3B, so maybe more tuning is in order.
Update: The Pi Chart has now been updated after some tuning.
Update: Source code is available as a gzipped tar archive
here
.
Update: Source code has been updated to version 23 which automatically detects whether Linux high-precision monotonic timers are available and uses gettimeofday otherwise.
Update: Detailed instructions how to download, compile and run the pichart programs are available
here
.
Update: Source code has been updated to version 30 which provides an additional metric indicating relative speed compared to the original 700MHz ARMv6-based Raspberry Pi. The single-threaded version now graphs the single-threaded results for the reference machines for better comparison. The code has also been updated to make it compatible with a wider variety of compilers.