I've been writing a terminal emulator (VT100
ish
) for Atmel XMegas, and have just started using a 1" wide 128x64 OLED screen as the output.
Here's a picture of it frankensteined to my Raspberry Pi, showing the boot output.
(click for bigger)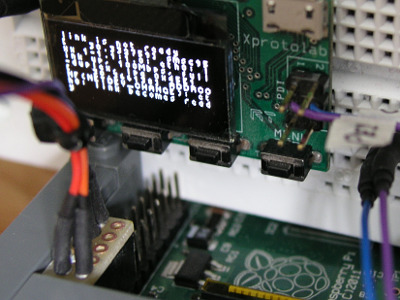 Tiny 1" screen
Example output
I'm hoping that with the addition of 'cursor key' buttons (or possibly a rotary encoder) for input, it'll be usable as a simple user interface.
Any comments?