raspivid was restricted to 120fps (although documentation says 90fps) for mode 7 (640x480).
@6by9 did relax that after I demonstrated that the GPU can process even 180fps 640x480 videos without issues (with a hack, injecting my own I2C commands to camera at 5th frame of video having already started). So since quite some time you were able to capture mode 7 videos with up to 200fps, when you did "sudo rpi-update" as described here (nice 180fps video from driving train there):
viewtopic.php?f=43&t=206047&p=1285069#p1285069
After I got my new Pi 3B+ I did install newest Raspbian the first time, and it has the ability for capturing up to 200fps videos as well.
Yesterday I did play with a 6$ 5000lm LED light, but the rolling shutter effect of my smartphone camera did show that direct connection of mains electricity works, but suffers from German(European) 50Hz power line frequency: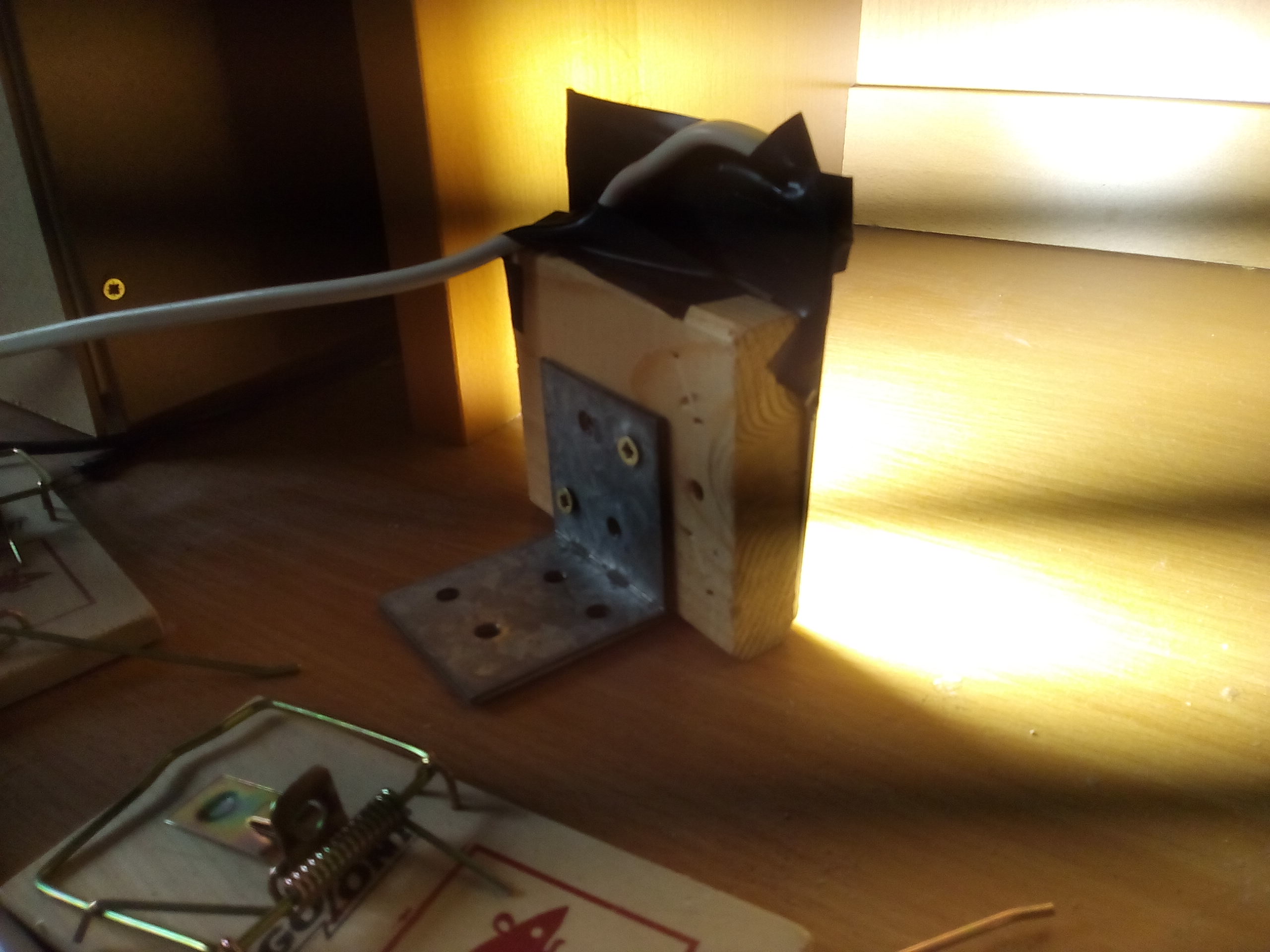 So I took a 150fps video with my v2 camera:
https://www.youtube.com/watch?v=jmd0ntmJJUk
It looks sharp because I removed the original v2 camera lens and added a M12 mount and a f6.0mm 65° lens:
viewtopic.php?f=43&t=45887&p=1290678#p1290678
With 50Hz power line frequency the light has maximal brightness 2*50 times per second.
At 150fps video this leeads to a repeating pattern (lcm = least common multiple) every 3rd frame:
Code: Select all
lcm(150, 2*50)/(2*50) = 300 / 100 = 3
Here you can see in animated .gif generated:
I took the video with this command that took microsecond resolution timestamps as well:
Code: Select all
raspivid --mode 7 -w 640 -h 480 -fps 150 -t 5000 -pts test.pts -o test.h264
This tool can be used to analyze the generated timestamp file for frame delay distribution and frame skip determination:
https://raw.githubusercontent.com/Herma ... ptsanalyze
I use it for the hacked raspivid with injected I2C commands, and it needs as 2nd argument a frame number.
You can safely pass "1" for normal videos taken with new Stretch raspivid:
Code: Select all
pi@raspberrypi3Bplus:~ $ ./ptsanalyze test.pts 1
creating tstamps.csv
728 frames were captured at 150fps
frame delta time[us] distribution
      1 6635
      1 6636
      2 6637
      2 6638
     20 6639
    293 6640
    370 6641
     29 6642
      3 6643
      2 6644
      1 6646
      1 6647
after skip frame indices (middle column)
0 frame skips (0%)
pi@raspberrypi3Bplus:~ $ 

As you can see there are no frame skips in the video I recorded, and frame delta time is 6641μs ± 6μs.