Hi,
I read in Kolban's book that TXD(GPIO14) and RXD(GPIO15) Raspberry Pi GPIO pins logic level outputs are TTL compatible meaning highs of +5V. Given that I read everywhere else that all GPIO pins are 3.3V this surprised me a bit.
I did connect my Raspberry Pi Zero over USB2UART connector, first with 3.3V selected on the connector. But with 3.3V the Pi Zero did not boot. Then I turned switch to 5V and Pi Zero booted and I could see the bootup messages and do login in minicom session with 115000 8N1 (right click to see photo in big):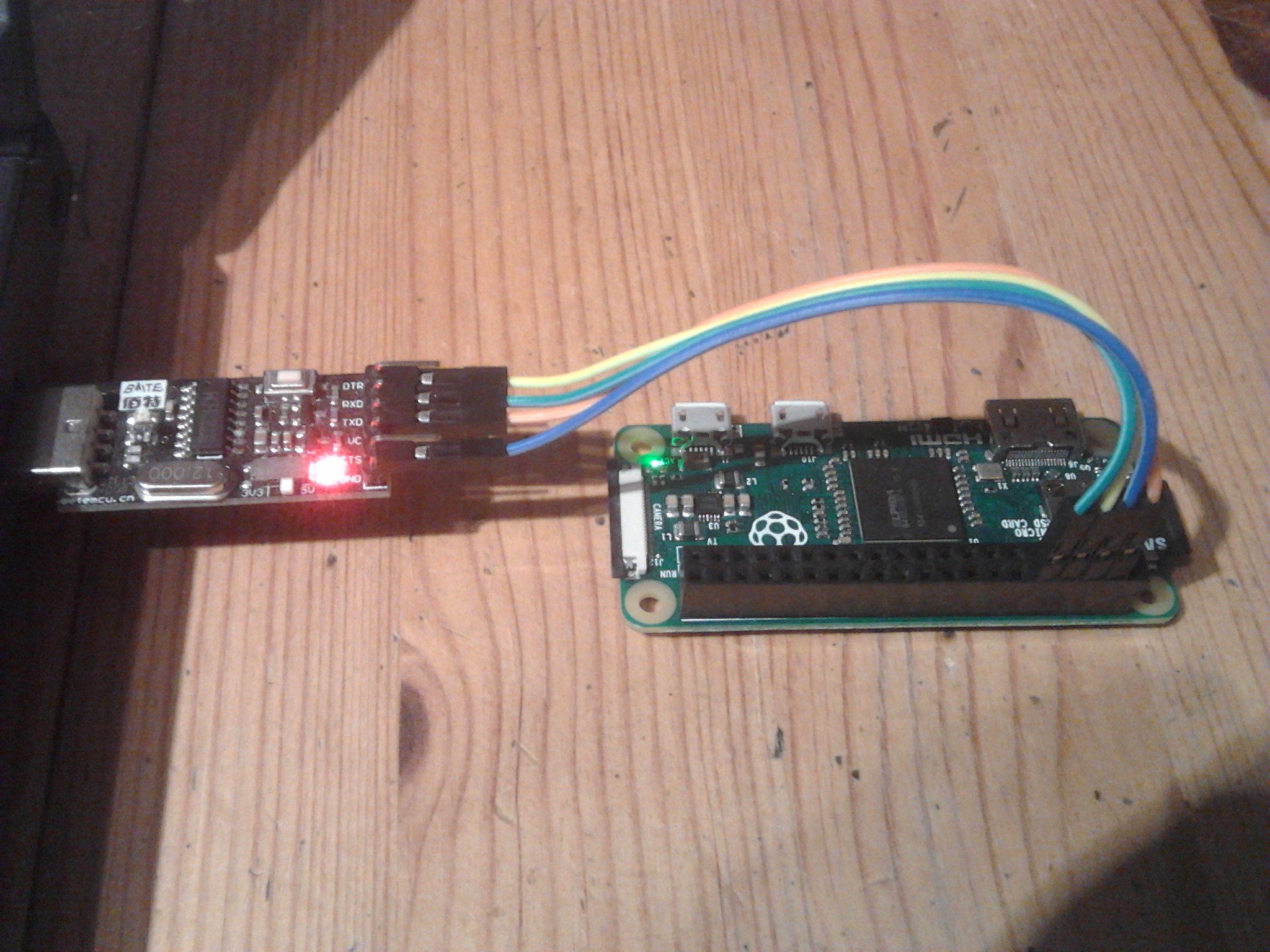 These are the connections:
Code: Select all
USB2UART  Pi Zero
RXD       TXD
TXD       RXD
VC        5V
GND       GND
While this all works fine and leaves the Pi Zero micro USB free for something else (eg. USB camera, waiting for
2$ 5M USB camera
to be delivered) I just want to ask here whether this 5V connection to power and connect to Pi Zero is safe and correct?
Hermann.