Hi,
I want to control a 16 channel relay board via USB, using something like this:
https://www.amazon.co.uk/Oumij-Multi-Fu ... B07YQWJDYL
I can't find a straight forward way to communicate with the USB connection using Java. Can anyone help?
I'm surprised this approach isn't more common. I've previously used a board full of transistors and resistors to connect the pi to the relay board inputs, running an irrigation system.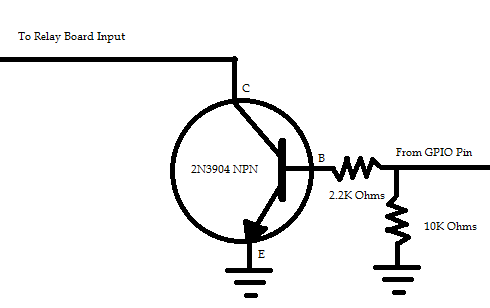 It worked for a few years, but in the end
I suspect the fire was caused by a 12v power supply overheating, but I can only guess what went wrong as there isn't much evidence left. It might not have been the board.
But anyway, rebuilding this system, I'd very much like to reduce the number of wires if possible, so connecting the pi to the relay board via USB seems an obvious simplification.
Thanks.