I am using a Raspberry Pi 2 and Pi Display is to control a book scanner as a standalone appliance: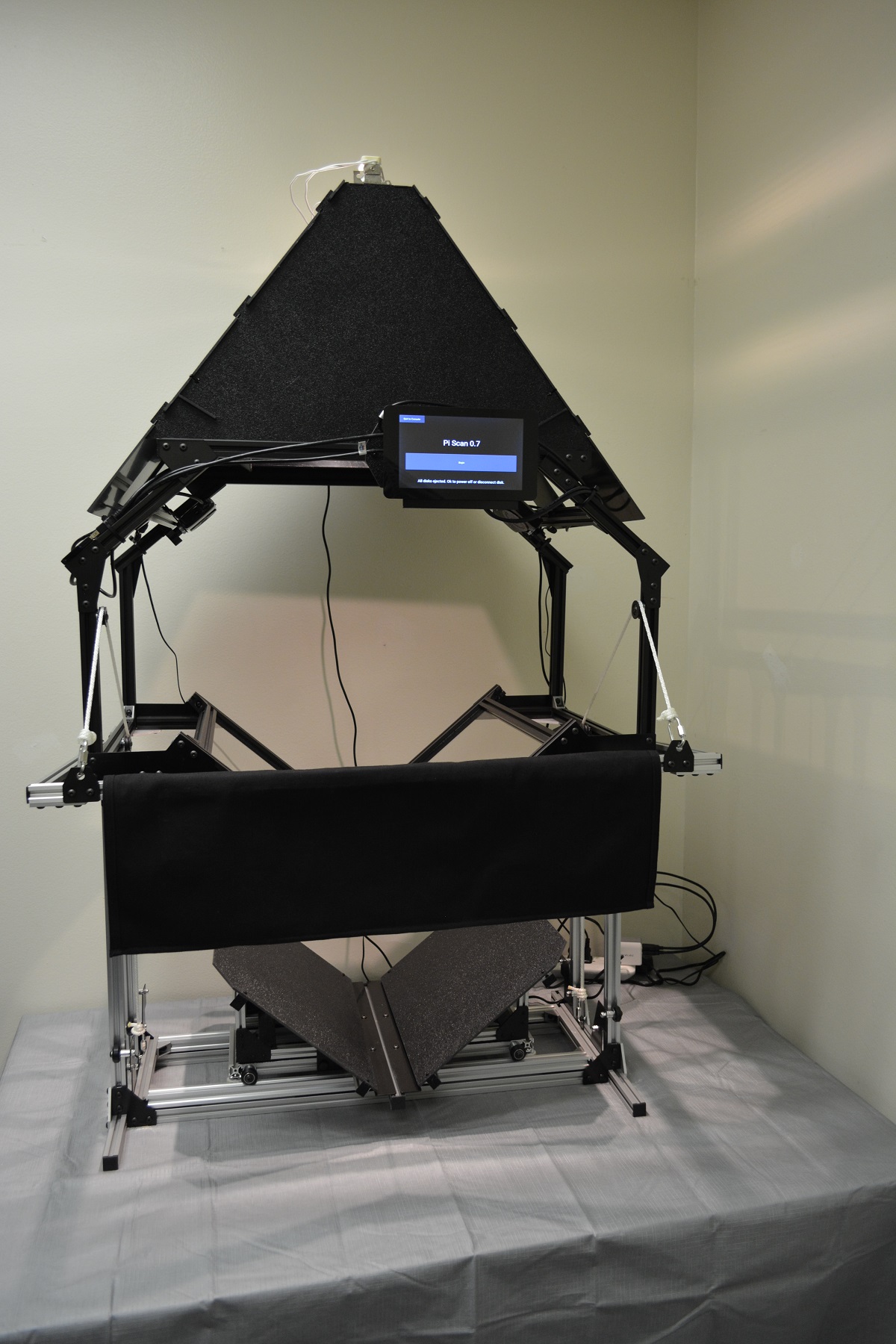 The Raspberry Pi controls and configures both cameras, remotely captures the images, and saves them to an external SD card.
You pull down on the handlebar to press pages flat against the glass. Lighting comes from above.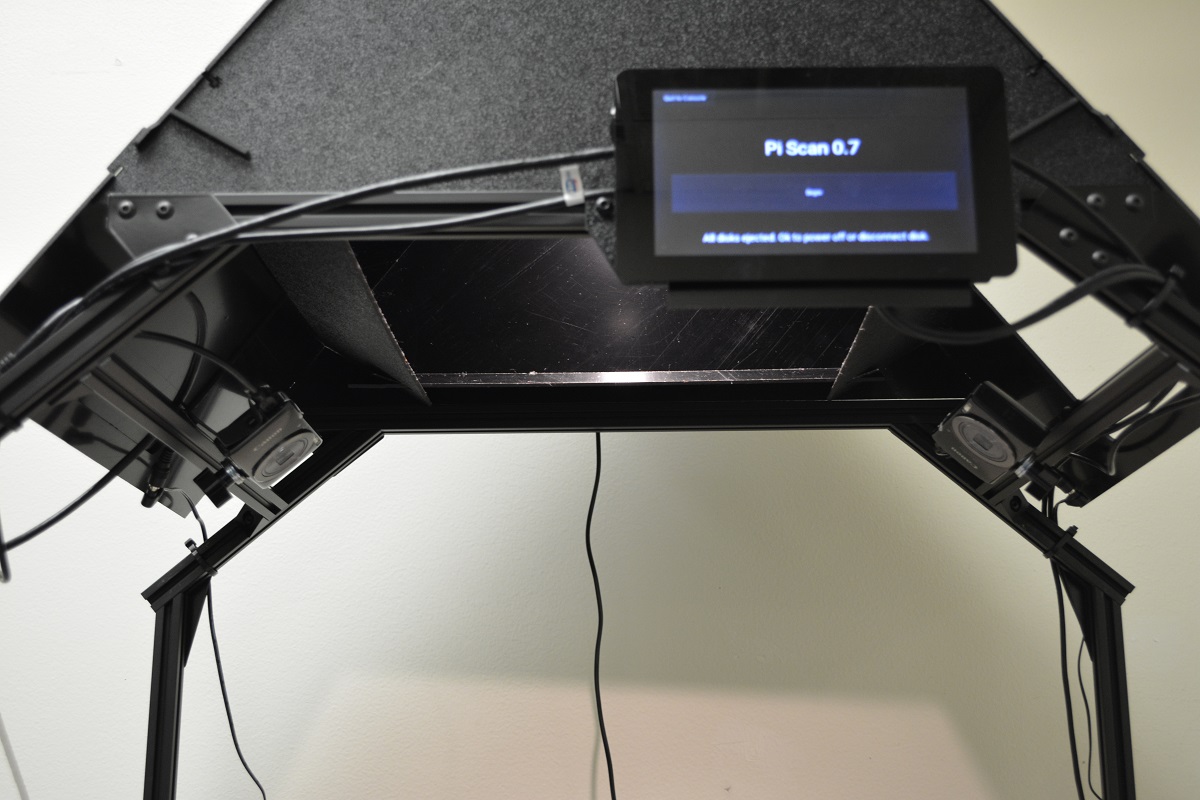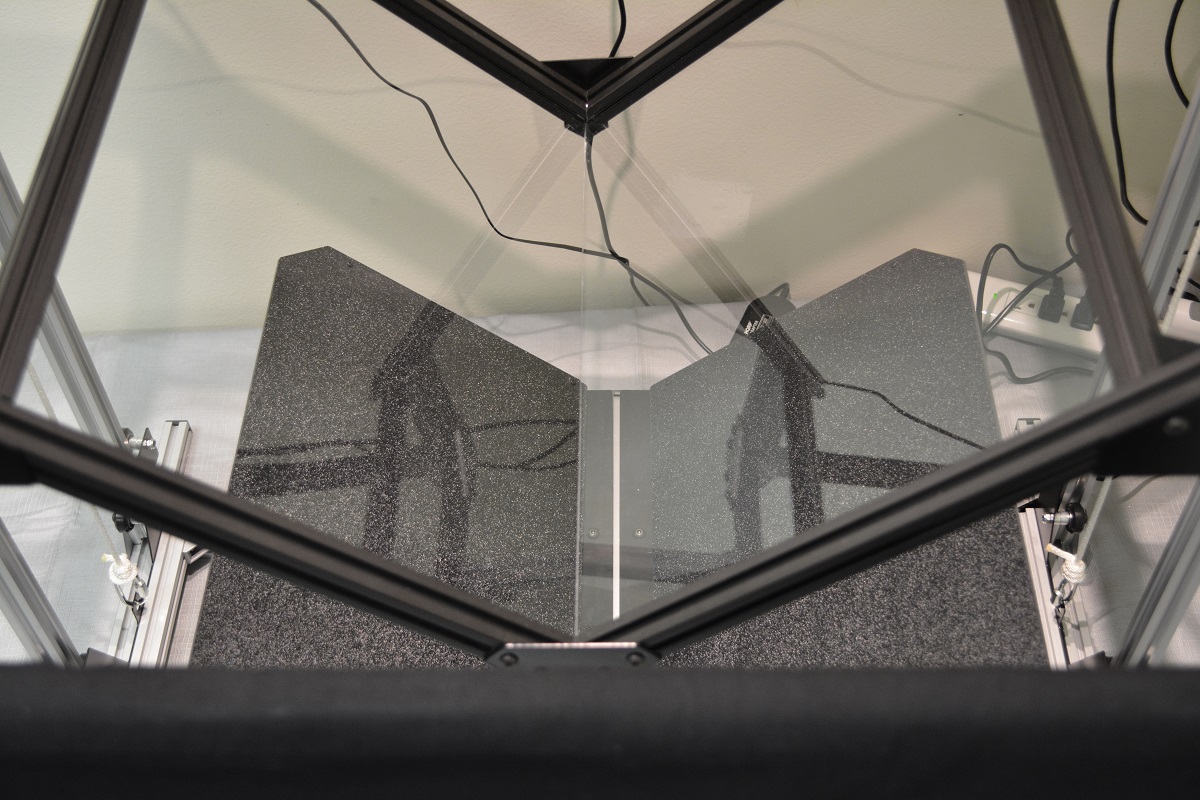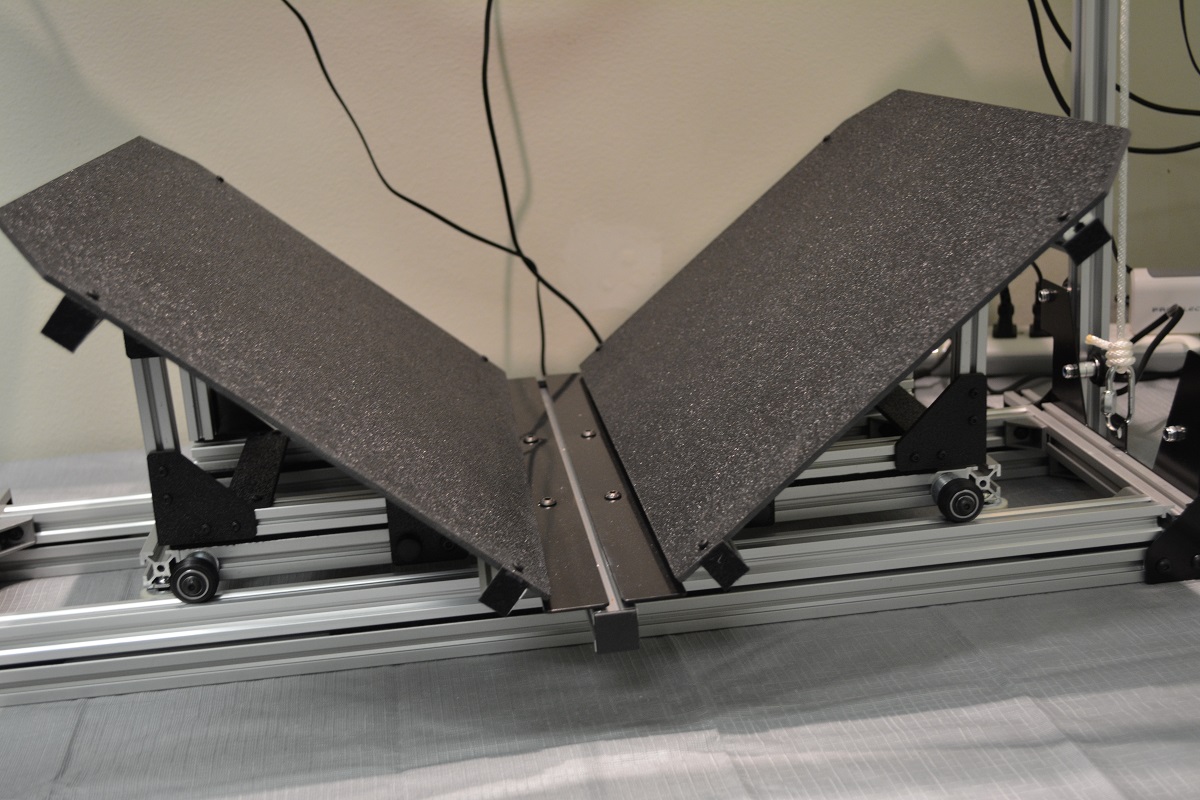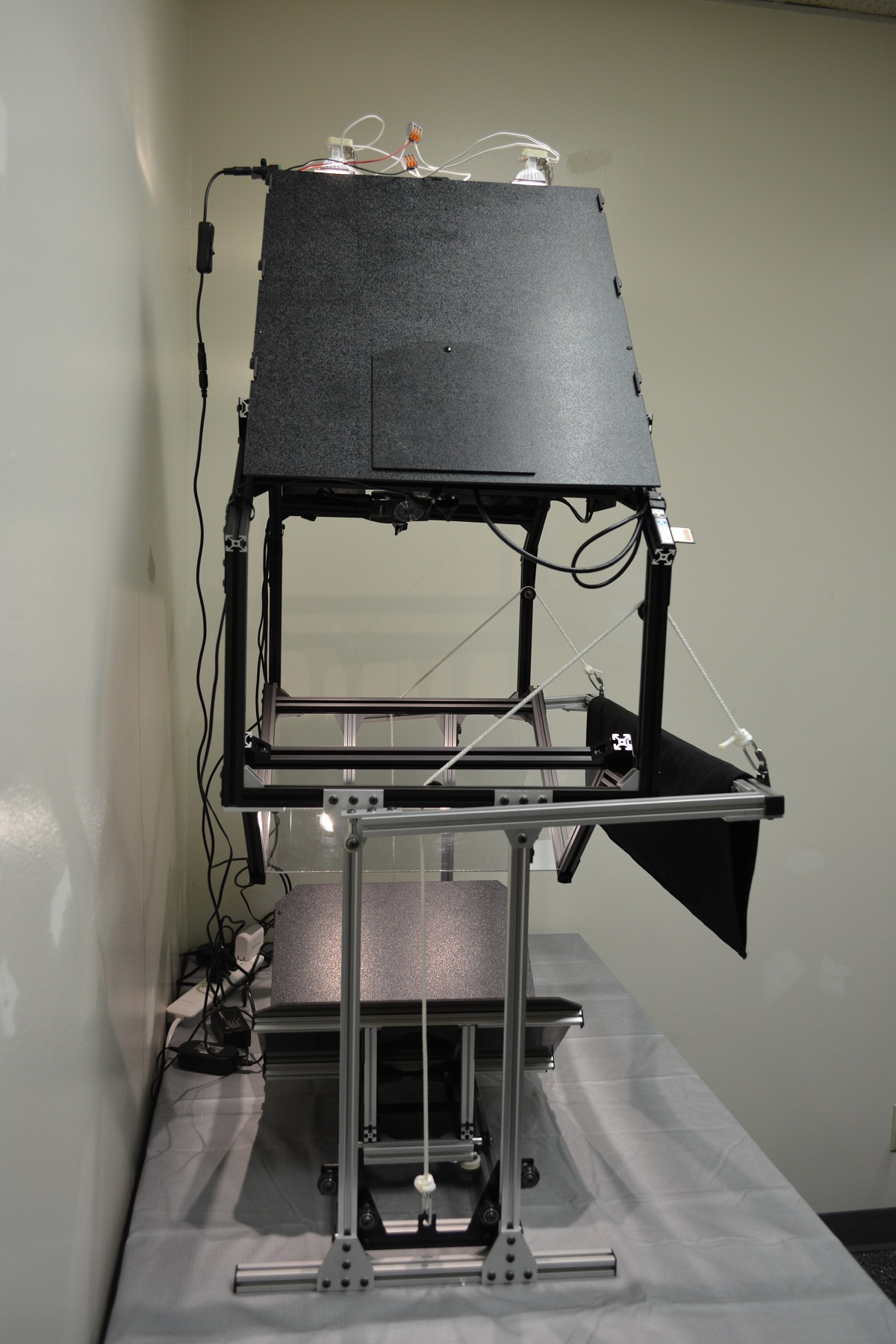 The open source project for the software is called Pi Scan:
http://github.com/Tenrec-Builders/pi-scan
-D