I have a
70mm F1.6 3.98° lens
I originally bought for Raspberry camera microscope. This lens did cost 9$ with free shipping on aliexpress and is most expensive of the lenses I own:
viewtopic.php?t=210605#p1305664
After it turned out that best resolution with Raspberry Pi camera and that lens (0.125µm/pixel!) was beaten by 20° lens (0.12µm/pixel) I had no more use for that 3.98° lens.
Lately I lost an RC airplane in 30m height of tree, and a drone searching for that in 22m height of tree (and another drone searching for 1st drone in 16m height of tree).
viewtopic.php?f=43&t=190407&start=25#p1376768
Now that all leaves have fallen from the tree where most likely the RC airplane still is in, I wanted to see whether I can sport the yellow airplane from ground. But my eyes are not good enough. So I thought of having a Raspberry camera looking up from ground for getting a picture from the plane. For good image I wanted to minimize the lense angle and remembered the 3.98° lens.
Today I played with that lens, and it was mounted on a v1 NoIR camera. That camera came with M12 mount and another lens when I bought it, but I added M12 mounts to "normal" v1 and v2 cameras as well. This is the setup of today's experiment:
I took videos out from secondary living place, through closed window in 2nd floor, far over fields to first houses of next small town Altdorf. Distance to the big house on right side of the video is 512m, measured with gmaps pedometer:
https://www.gmap-pedometer.com/?r=7319410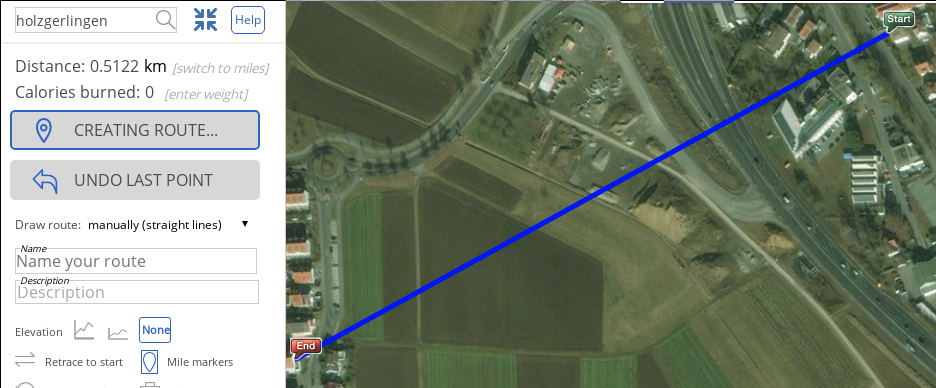 I took the video with this command (25fps because that is the framerate youtube assumes on .h264 video upload):
Code: Select all
$ raspivid -md 5 -w 1296 -h 730 -p 0,0,1296,730 -t 10000 -fps 25 -pts t1.pts -o t1.h264
During the 10 seconds a car drove from left to right on the street just before that 512m distant house. I am really impressed how good the car and house look more than 500m distant (I am novice to photography, did not do any videos before using Raspberry cameras):
https://www.youtube.com/watch?v=z0jEmAb ... e=youtu.be
The house right/left in previous picture is the house top/bottom in this Google maps 3D view:
https://www.google.de/maps/search/Altdo ... !1e3?hl=en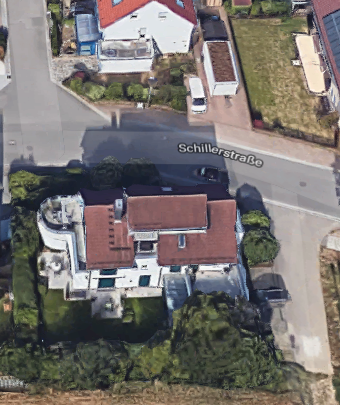 The camera is named 2MP, that is the reason I took 1296x730 resolution.
There were 0 frame skips in the video recorded at 25fps, this is frame delta analysis:
Code: Select all
$ ./ptsanalyze t1.pts 0
creating tstamps.csv
246 frames were captured at 25fps
frame delta time[us] distribution
      4 39976
     22 39977
     29 39978
    129 39979
     32 39980
     21 39981
      6 39982
after skip frame indices (middle column)
0 frame skips (0%)
$ 

After I got surprisingly good video of 500m distant scene, I am curious whether I can spot yellow 33cmx25cm Piper RC airplane in 30m height of tree without leaves from ground.
v1 camera mode 5 has full FOV (horizontally):
https://www.raspberrypi.org/documentati ... /camera.md
Slightly better resolution can be obtained by v2 camera (my v2 camera is a NoIR camera as well).