Started by Abishur, re-written by Mahjongg, edited by Lorna
As people have been asking for a comprehensive buying guide to the Raspberry Pi, we have put this unofficial one together. We hope it is helpful! Please do add any comments or suggestions to help us improve it.
You have probably come to this post because you would like to get started with the Raspberry Pi, but you are not sure what equipment you will need. This page will help you to ensure you have all the necessary components, whether you are purchasing a starter kit, or collecting items individually. If you are a newcomer to computer progamming, some parts of this guide may seem intimidating, but don't be alarmed: just take each item one at a time and you will soon have everything you need!
Please note: you should only need one item from each section.
1) First you need the Raspberry Pi itself.
Here are all the models currently available, in order of their release:
The Raspberry Pi 2 (second generation) model B
Or the Raspberry Pi model B+
Or the model A+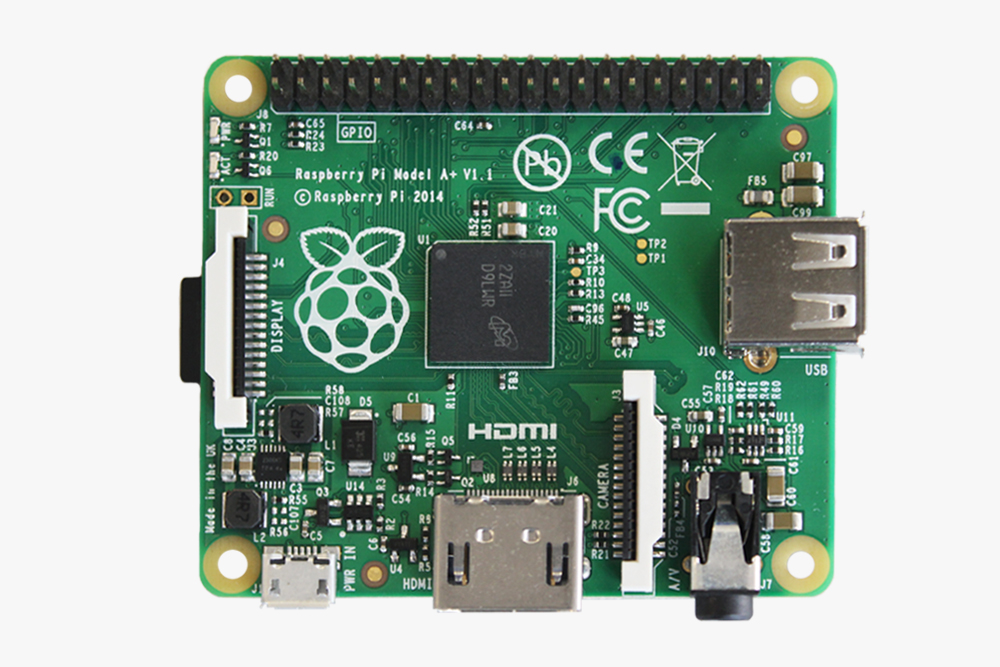 The model 3A+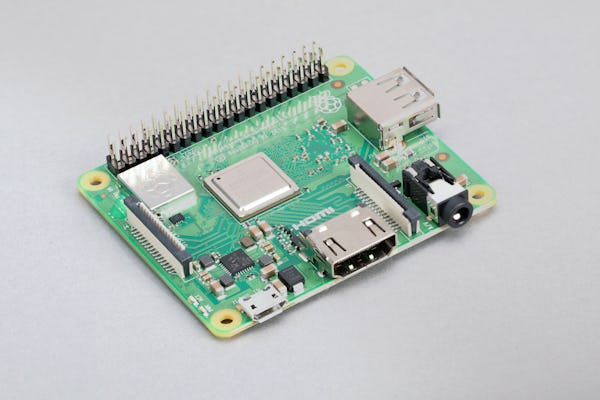 The model 3B
The model 3B+
The model 4B
The Zero: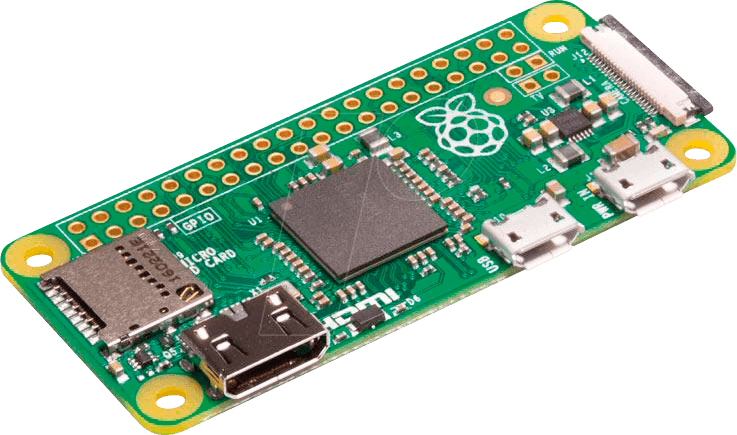 Or Zero-W:
and finally the version inside a keyboard the model 400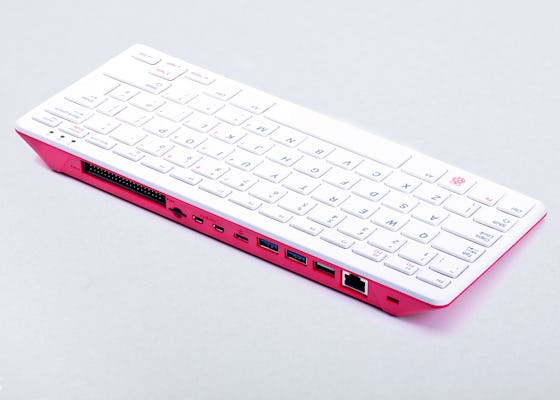 If you are still unsure which actual model you have, this blog may answer that:
http://raspi.tv/2017/new-raspberry-pi-f ... 8-feb-2017
All models (except the zero, zero-w) can be purchased either through
Premier Farnell/Element 14
or
RS Components/Allied Electronics
, or through third-party resellers.
The Zero and zero-w are available in the UK from our friends at The Pi Hut and Pimoroni, and in the US from Adafruit and in-store at your local branch of Micro Center. Or go here for a list of resellers from all over the world.
https://www.raspberrypi.org/products/#buy-now-modal
Also, for the zero, zero-w, a few exceptions exist to the facts mentioned below:
The HDMI port is a mini HDMI port
The USB port is a microUSB port
Video out is on a pin-header
There is no built in analog audio out
Alternatively, you might have one of the older A or B models.
2) Next, you need a micro USB wall adapter.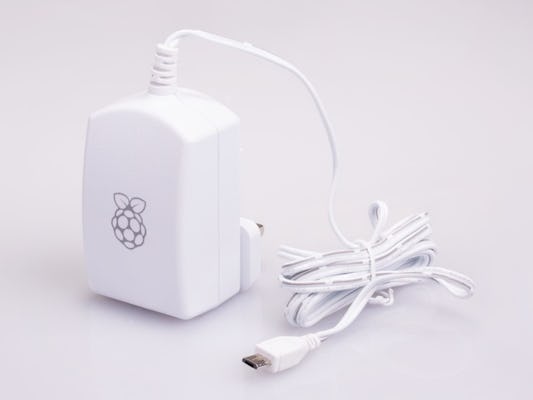 You should use a regulated power supply unit (PSU) that is rated at 5V ±5% and at least 700mA (or 0.7A) (for PI models 1 and 2, use 2000mA for model 3). Anything bigger than 700 mA (like 1000mA) will also work. Avoid using the smaller chargers used for small GSM phones, as these are often unregulated and unreliable. The model B+ and the Pi 2 and PI 3 can use PSUs up to 2.5A, but PI 2's are actually more frugal with power than the older models, and will probably work with a 700mA PSU, or maybe even less (depending of how much current the USB and HDMI ports use). Please note, though, that using several USB devices or working on intensive tasks will draw much more current. If you already have a micro USB PSU (for a Kindle, an iPhone or a similar device), you can find out if it gives enough power by looking at the power label on the device itself. Look for the word "Output":
This PSU says it is rated at 5v 700 mA, so it will should provide enough power for the Raspberry Pi model 1, and probably model 2. Be aware that 5v 0.7A is the exact same thing as 5v 700mA. Please also note that, while the PSU must be rated at 5V (plus/minus 5%) the mA can be any number that is equal to or larger than 700 mA (0.7A). Use a somewhat more powerful adapter for PI model 3's, 2A or more especially if you use GPU intensive applications.
Alternatively, you could use a USB AC Adapter like the one shown below.
You would need to use this in conjunction with a USB cable that ends in a micro USB connection, like this one:
Note the quality of this cable is very important
: many power problems are due to cables with inferior (thin or even non copper) wires in them. Be sure to use a short and thick cable, preferably one that is sold as a power cable, instead of a charger cable.
If you're unsure whether or not you have a micro USB or a mini USB cable, it's easy to find out. The image below shows the difference between the two.
The mini USB (the fourth from the left) is the wrong one. It's larger and looks like a trapezoid with its sides pinched in. The micro USB (the third one from the left) is the correct one. It is smaller and also looks like a trapezoid except its sides are rounded outward, other connectors are from apple, and USB-3 and also unsuitable.
On the model B+ and Pi 2, the PWR LED now not only indicates that you have power, but also if the PSU has sufficient power, and that the micro USB cable is functioning. If the brownout detector detects a power overload condition (that is, if the voltage drops below 4.65V), it will turn the PWR LED off. When using the Raspbian Graphical User Interface (GUI), it may also display a "rainbow square" icon as a warning.
For a raspberry PI 4, or 400 you need an adapter that can deliver 5.1V at 2,5A, with an USB-C connector, like this official one: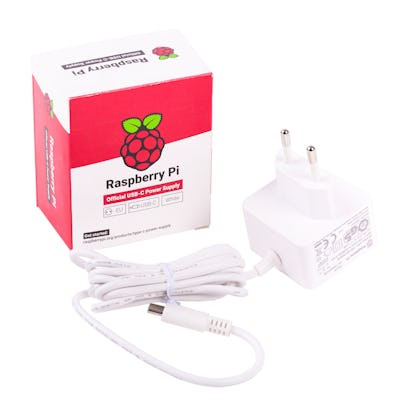 with this connector
Note that early Raspberry PI4's did not work with some "smart" adapters (notably for apple products) as they could not correctly negotiate the output current, this was corrected after a few months, and newer RPI4's and RPI400's work correctly with such adapters.
3) You'll need a USB keyboard as the minimum input device.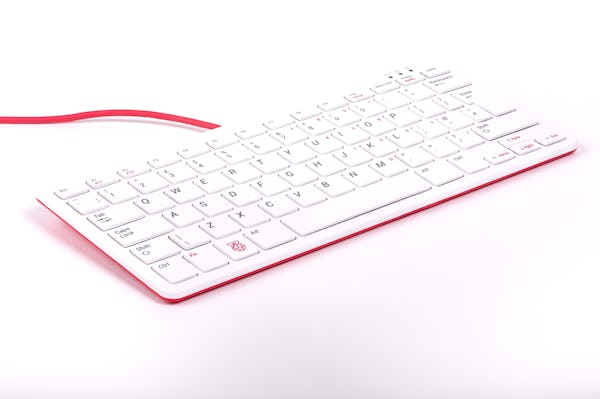 Even though an official RPI keyboard is shown the raspberry PI will work with most wired (and some wireless) USB keyboards., except some older PI's can have problems with some apple keyboards with built in USB hubs.
If you only use a Linux command mode terminal such as the one shown below, do not need a mouse (though you may, of course, use one if you wish).
If you want to use the GUI, you will need a USB mouse.
4) You'll need a SD card.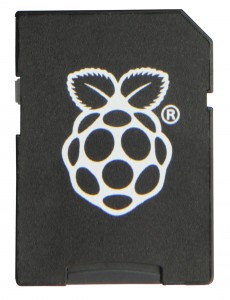 The
Raspberry Pi Swag store
sells an 8GB micro-SD card in a full size adapter, preloaded with NOOBS. This can be used in any version of the Raspberry Pi, though you will need to remove it from the adapter if using it in a model B+ or Pi 2.
You can, of course, load your own SD card, or buy a pre-loaded card from a third party vendor. Please note that you will need to ensure you are using the latest version of NOOBS: this is guaranteed if you buy your card from the Swag store, or load your own card using the latest version of NOOBS on our
Downloads
page. You should be aware, though, that cards sold by third party vendors may not by loaded with the latest version of NOOBS, which may cause problems for you during the setup process.
Whether you want to use the NOOBS installer or a standalone distro image, the minimum size SD card we recommend using is 8GB. This will give you the free space you need to install additional packages or make programs of your own.
5) Almost done! The only other item you have to have (unless you log in remotely) is a monitor.
We're going to look at three different types of cables. You only need one of these cables, so make sure to buy the one that fits your TV or monitor and don't worry about the other two. First, let's identify which type of video connection your TV or monitor has.
- HDMI in
- DVI-D in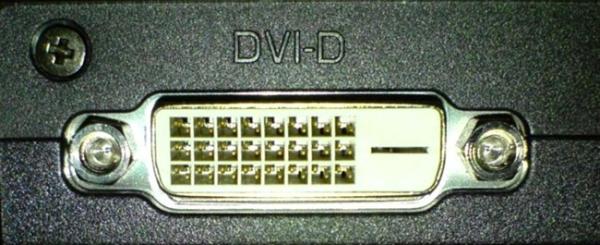 - RCA Composite input
- SCART composite input.
- VGA input.
This is NOT directly useable. If you have to connect your Pi to a monitor with a VGA connection, you either need to use a converter box, or
Gert's VGA Adapter
.
If you have a monitor or TV that supports HDMI, then you can grab an HDMI cable.
HDMI provides both high definition video and digital audio in a single cable. Please note that the Raspberry Pi only supports up to HDMI version 1.3a. You can use any version of HDMI cable and it will work, but if you buy a lower version (1.1, 1.2, 1.3), you may find you miss out on some audio and video quality, and if you buy a higher version (1.4) then you will end up paying for features the Raspberry Pi can't support.
If your monitor only has a DVI-D connector, it is possible to buy a cheap ($1.50 to $4) HDMI->DVI-D cable and use the DVI-D input. Be wary of similar looking DVI-A input monitors: these do not work!
DVI-D does not provide sound so you will also need to buy a cheap audio cable; you can find more information on audio cables later in the guide.
If your monitor only has a VGA Connector you need to buy a cheap HDMI to VGA adapter. It is
not
possible to buy a cheap HDMI->VGA Cable. If you see a cable that is VGA on one end and HDMI on the other it will
not
work.
HDMI to VGA dongle type converters typically cost around $10, or even less, like this one from SEEED STUDIO:
An added benefit is that these converters also deliver a better quality audio output than the analog port of the Pi.
If you have one of the newer models of the Pi (Pi 2, A+ or B+) which have improved HDMI 5V output power capabilities, you should have no further problems. If you are using the older A or B models, though, please note that some cheaper converters attempt to be powered by the Pi: the older models may not be able to provide sufficient power for these converters to work successfully.
It is possible to find HDMI powered adapters online sellers like ebay, but do ensure that you read the comments from buyers, as quality and easy of use does seem to vary. Many of them prevent auto resolution detection by blocking the 5V power from going to the monitor EEPROM: make sure that you buy one which doesn't do this, and which doesn't require manual configuration of config.txt.
Lastly, our in-house genius, Gert van Loo, has designed a simple adapter for the B+ and Pi 2, and Zero, which he calls "Gert's VGA 666 adapter"
http://www.raspberrypi.org/blog/#gert-vga-adapter
. This can be used to magically coax a VGA video signal out of the Pi through its 40-pin GPIO. Although with the low-low prices of adapter dongles this solution has lost its value.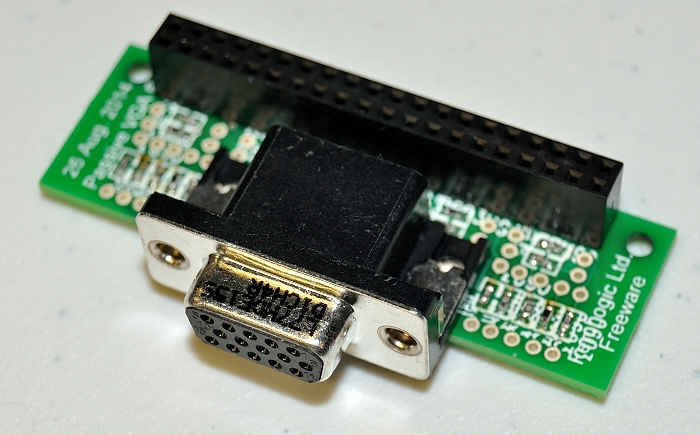 For more news and information on the you can read the
relevant forum thread
. One disadvantage of Gert's adapter is that it usurps almost all GPIO pins, and you must enable a special driver that will be built into new versions of Raspbian.
If you only have a TV and it does not have an HDMI or DVI-D input, then you'll need to use the PI's composite video (or A/V) output to connect to the TV's composite input. In the USA, these are commonly referred to as RCA video inputs, and they usually have yellow connectors.
Unfortunately, composite provides a much lower-quality video connection, and does not support sound, so you will need to use the analog audio output of the Pi.
A European TV might use SCART, which does support sound: you can use it with RCA cables and an adapter like this.
If the adapter has a switch, set it to input.
If you have a B+ or Pi 2 and want to use the composite Video (A/V) for composite video and analog sound, you need a CTIA-Style A/V cable, like this one:
Please note that there are many cables which look exactly like this one but which do NOT work. This is because the internal wiring varies from one cable to another, and you must ensure you are using a CTIA-Style TRRS cable, one which is correctly wired for use with the Pi.
The Raspberry Pi can use CTIA-Style A/V cables designed for the iPod, or for the Microsoft Zune, but can also work with some camcorder cables. The Pi does not work with cables for any of the systems that have pin 1 as GND.
As in the picture above, the tables below count, from sleeve (1) to tip (4) of the four pole 3.5mm jack plug.
A real "Raspberry PI model B+" 4-pole 3.5mm A/V output jack cable uses:
B+ wired cable
1 Video out---2 GND---3 Right audio---4 Left audio
Only Zune Cables are exactly right, because the Pi want to keep left and right audio in the right place, and for some reason iPod cables have those swapped.
The most common, and reasonably compatible, cable that is on the market now uses the CTIA-Style iPod wiring:
iPod wired cable
1 Video out---2 GND---3 Left audio---4 Right audio
Note that you can make this cable 100% compatible by switching the two audio channels, that is the white and red RCA plugs.
A common cable that is also on the market now and often very cheap, is normally called a "camcorder cable"
Camcorder cable
1 Right audio---2 GND---3 Video out---4 Left audio
Note that you can use this cable by switching the
video
and
right
channels, that is the
yellow
and
red
RCA plugs.
When using a "camcorder" cable, try plugging in the red RCA plug of the cable into the yellow RCA receptacle of your TV and see if you get a picture, if so you can put the yellow plug in the red receptacle, and the white plug into the white receptacle.
Note that no cable you try to use should be able to damage your Pi, so you should be able to try them out in safety.
If you don't want to risk buying the wrong cable, you can buy this one from Adafruit:
https://www.adafruit.com/product/2881
or this one from kiwi electronics:
https://www.kiwi-electronics.nl/raspber ... -1-5-meter
The iPod-compatible cable below has also been confirmed to work, it does not require the camcorder swap.
http://www.amazon.com/gp/product/B004UCU72U/
Note that instead of such an A/V cable, you could also use an adapter. Note that the same reservations as for the cables apply, it might not work, or the signals may come out of the wrong plugs. Also, normally it's more of a hassle to use and more expensive, but you might have one lying around you can try:
Optional items:
6) Analog Audio cable
If you use the composite (RCA) cable, or the HDMI to DVI cable, for video and you want sound, you'll need to buy a male to male 3.5mm audio cable.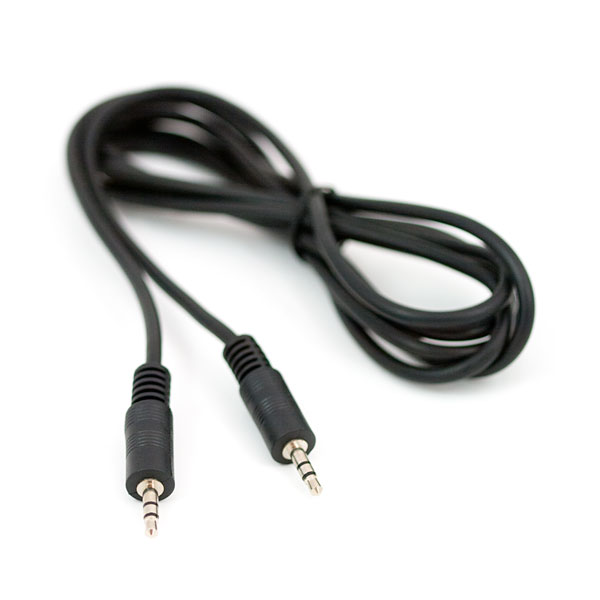 An alternative solution would be a set of external computer speakers: if they already have a cable that ends with the male 3.5mm (headphone jack) connection then you won't need to buy this cable.
7) Ethernet cable
If you have the model B, B+ or Pi 2, and you want to hook it into your home network, you'll need to grab an Ethernet cable.
They're also commonly referred to as a network cable
8) USB hub
If you want to connect more USB devices than you have ports you'll need to grab a USB hub. These are much less neccessary on newer models, but still applicable.
USB hubs can be passive (they plug into a usb port and that's it) or active (they plug into a usb port then connect to a power supply). The first image below shows a passive hub, and the second one shows an active one.
If you want to plug in a device that takes a lot of power, like a hard drive, and you are using one of the older models, you'll need to use an active hub. The model B+ and Pi 2 are capable of providing more power to the USB ports; if you just want to plug in a card reader, a USB stick, or a Bluetooth or WiFi adapter then you should be able to get by with a passive hub. However, some WiFi adapters are so power-hungry they will need a powered hub on a newer model.
9) Anything else you want!
There are plenty more bits and bobs you could buy for your Raspberry Pi. You could get a USB WiFi adapter if you wanted a wireless connection. You could buy the Gertboard if you wanted to control relays and motors. There are cases made from anything from Lego, to old gaming stations, to laser cut acrylic cases. There are sensors, and there are small LCD touch screens like
this one
:
For the B+ and Pi 2, and even for the Zero, you can also use a new kind of expansion board called a
HAT
(Hardware Attached on Top).
These are universal expansion boards which can "announce" themselves to Linux so it knows what drivers to use for them. There is an almost endless supply of additional parts and accessories for your Pi: the only limit is your imagination!
Last edited by Mahjongg, October 18, 2021